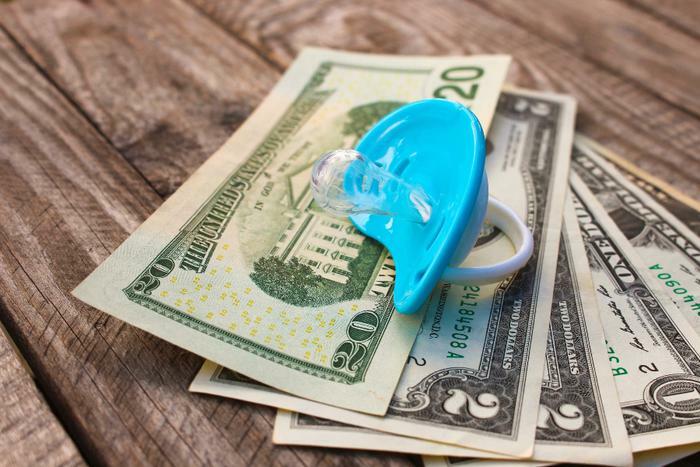 The White House is stepping up efforts to address the child care crisis caused by COVID-19. 
On Thursday, the Biden-Harris administration announced that it earmarked $39 billion in American Rescue Plan funds to help early childhood educators and family child care providers keep their doors open and the lights on. The new fund is an especially welcome relief for moms who have had to juggle child care while working remotely. 
"Since the start of the pandemic, roughly 2 million women have left the labor force, disproportionately due to caregiving needs and undoing decades of progress improving women's labor force participation rate," the White House said in a statement.
In fact, the administration is taking to heart all aspects of raising a family including the disparities in income levels brought on by differences in education levels and gender.
"Even as many fathers have returned to work, mothers, especially those without a four-year college degree, have not done so at similar rates. As a result, the gender earnings gap is predicted to increase by 5 percentage points in this recession, hurting our families and economy," White House officials stated.
"As women work to regain employment, families with young children, and especially families of color where mothers are more likely to be sole or primary breadwinners, may face financial burdens for years to come. Parents need access to safe, quality child care to get back to work."
Provisions of the plan
Here's how the White House laid out all the plan's provisions:
Help child care centers and family child care providers stay afloat. Included in this provision will be financial assistance for rent payments, mortgage payments, utility and insurance bills, maintaining or improving facilities, and paying off debt incurred during the pandemic.
Support providers with funds to enable safe and healthy learning environments. As COVID-19 winds down and parents look for child care options, a key ingredient is health safety. The Biden-Harris team says the new fund will have a positive impact on more than 5 million children by purchasing masks, improving ventilation, and providing consistent cleaning so centers and family providers can comply with the CDC's Guidance for Operating Child Care Programs during COVID-19. 
Support the mental health of children and early educators. Providers can also use these funds to support the mental health of children and early childhood educators so they can help anyone who's been socially or emotionally impacted by the pandemic. 
Payroll support and new hires. The White House said that it was giving special attention to help keep child care workers -- who are disproportionately women of color and immigrants -- on the payroll and give centers the financial ability to rehire anyone who was laid off. Child care providers can also use these funds to recruit new workers and increase the pay and benefits of child care workers and family child care providers.
Provide access to affordable care for families with the greatest need. The fund covers virtually anyone struggling to make ends meet so they can meet the cost of child care. The White House said the fund allows states, tribes, and territories the ability to provide direct subsidies to hard-pressed families earning below 85% of a state's median income, as well as families performing essential work.
Lay the groundwork for a revamped childcare system. The White House's intent for a portion of the fund is to rehab the current child care system so families can access the high-quality care they need going forward. One of the suggestions the administration offered was allowing states, tribes, and territories an option to set reimbursement rates at a level where children can not only receive high-quality care but will have increased access to care in the evenings and on weekends when many essential workers need help.