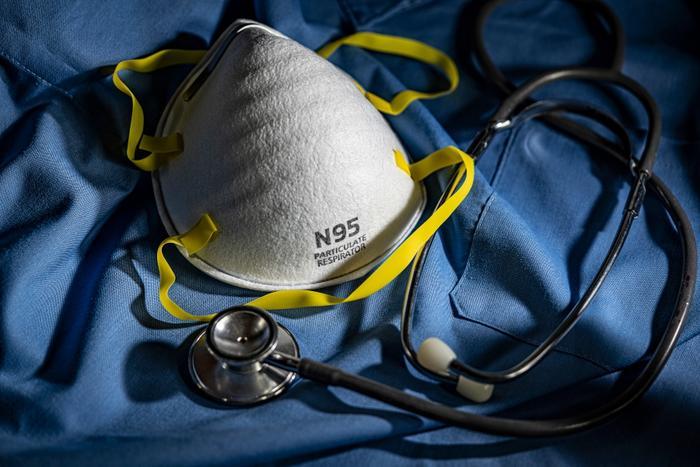 Dr. Rick Bright, a former leading authority on biomedical advanced research and development, said Thursday that his warnings to the Trump administration regarding shortages of personal protective equipment were not taken seriously. 
Bright said he received word from manufacturers that the supply chain for masks and other personal protective equipment was "diminishing rapidly" as early as January. However, his warnings to superiors and White House officials were "met with indifference." 
"I believe Americans need to be told the truth," Bright said. "We did not forewarn people. We did not train people. We did not educate them on social distancing and wearing a mask as we should have in January and February. All those forewarnings, all those educational opportunities, for the American public could have had an impact in further slowing this outbreak and saving more lives."
Deadly consequences 
During a hearing before House lawmakers on the Energy and Commerce Health Subcommittee, Bright said countries that the U.S. relied on to supply a large number of masks were blocking exports and stopping transfers of those masks to the United States. 
When he told his superiors about the shortage of N95 respirators, they said they were either "too busy, they didn't have a plan, they didn't know who was responsible for procuring those," Bright said.
He believes the lack of concern among those at the top led to shortages and a delay in production that cost lives. 
"I believe lives were lost, and not only that, we were forced to procure these supplies from other countries without the right quality standards," Bright said. "So even our doctors and nurses in the hospitals today are wearing N95 marked masks from other countries that are not providing the sufficient protection that a U.S.-standard N95 mask would provide them."
Vaccine distribution concerns
Additionally, Bright warned lawmakers on Thursday that there's no strategy for mass production of a coronavirus vaccine, should one be deemed successful enough to deploy as a treatment in the coming year.
"If you can imagine the scenario this fall or winter, maybe even early next spring, when the vaccine becomes available, there's no one company that can produce enough for our country or for the world. It's going to be limited supplies," Bright said. "We need to have a strategy and plan in place now to make sure that we can not only fill that vaccine, make it, distribute it, but administer it in a fair and equitable plan.
"We do not have that yet, and it is a significant concern," he said.