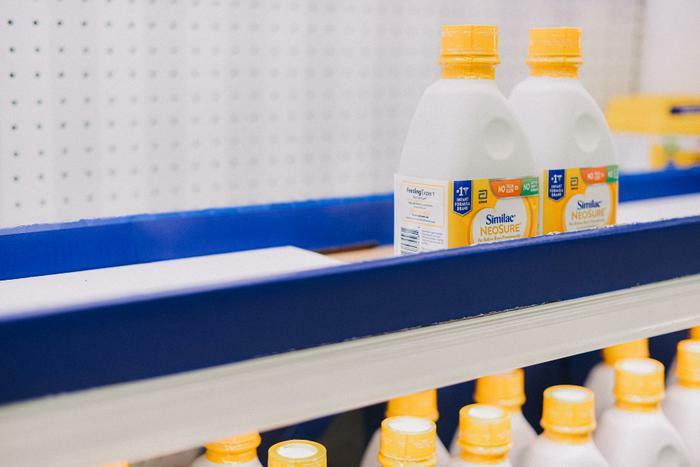 Abbott Laboratories has restarted its Sturgis, Mich., infant formula plant, but it could be another few weeks before production gets back to normal levels. In the meantime, the infant formula shortage continues.
In an exclusive report, the Wall Street Journal claims that Abbott Laboratories was told about problems at the plant – the largest in the U.S. – a year before it was ordered to close in February by the U.S. Food and Drug Administration (FDA). The Journal said it based its report on company documents and an interview with a "person familiar with the matter."
When the plant closed in February, supplies of Similac and other brands of infant formula quickly dried up. Making matters worse, the company recalled products already on store shelves. Soon, anxious parents were driving store to store in search of food for their infants.
Whistleblower report
According to the Journal report, a former Abbott employee filed a complaint under the Occupational Safety and Health Administration's (OSHA) whistleblower program in February 2021. The former employee reportedly told OSHA that there were many problems at the plant.
The source said some equipment failed and was not repaired. Some product was allegedly released without adequate testing to ensure it was safe for consumption.
Abbott Laboratories told the Journal that company officials investigated the OSHA complaint at the time but were not able to confirm the claims. A spokesperson for the FDA said the agency is aware of questions about the timeline leading up to the recall.
Additional deaths?
According to Food Safety News, nine infant deaths have now been linked to formula from the plant. Originally, two deaths were among the four confirmed outbreak cases of Cronobacter sakazakii identified by the U.S. Centers for Disease Control and Prevention (CDC).
The additional deaths were included in a list of 128 consumer complaints supplied to eFoodAlert by the FDA in response to a Freedom of Information Act (FOIA) request. 
Both Abbott and the FDA are coming under government scrutiny for their handling of the plant shutdown and subsequent recall. The Department of Health and Human Services (HHS) Inspector General (IG) has launched an investigation into how both entities handled the plant shutdown.
Several consumer groups, including the national advocacy group ParentsTogether, pushed for an investigation. 
"Thousands of parents expressed outrage, confusion, and sadness that the most vulnerable members of our society had reportedly been at risk for months, between when the first concerns about formula contamination were raised and when a recall was initiated," the group said in a recent statement to ConsumerAffairs.