---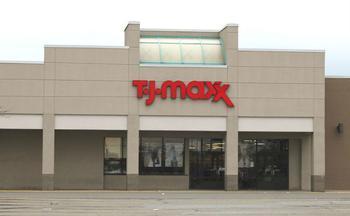 Sears and Kmart are slowly fading from the scene, Macy's is cutting back, and JC Penney is adding appliances to make up for slumping sales in other departments. Gap's sales are weak and Aeropostale has filed for bankruptcy.
Is any retailer (other than Amazon) doing well?
The answer, it turns out, is yes, and that retailer is TJX Companies, owner of T.J. Maxx, Marshalls, and HomeGoods, among other brands. It is announcing plans to grow its number of stores by more than 50 percent, to a total of 5,600 when it is finished, up from the current total of nearly 3,700.
"We are confident that we can continue to open stores around the world," CEO Ernie Herrman told investors Tuesday.
The company opened 219 stores last year and said it is not planning on closing any of them this year. Sales have been strong, rising 7% in the first quarter. Nearly all of the sales are the brick-and-mortar stores, not online.
"We are particularly pleased with our very strong customer traffic, which drove the comp increases at every division. This tells us that our strategies to bring consumers exciting values on an eclectic and ever-changing mix of the right fashions and brands, sourced from across the globe, are working," Herrman said. "We are confident that we are growing our customer base and gaining market share."
What's the explanation?
How can this be?
One answer is fairly obvious: shoppers like the stores and feel that it's a small adventure to stop in for a quick browse. That's because the stores are, or at least present themselves as being, akin to outlets. No two stores have exactly the same items and the inventory changes constantly.
"I like to come here because you never know what you're going to find but you know there'll be something you just have to have," said a shopper outside a HomeGoods store in Palm Desert, Calif., recently.
This shopper was expensively dressed and drove off in a new Audi, headed for the expensive country club area of Palm Desert. Other shoppers arrived in old pickup trucks with children in tow, illustrating the rather unique appeal of the TJX stores -- they draw consumers from all ends of the socio-economic scale.
Some people shop there because their budget requires them to look for bargains while others who could afford to go to Neiman Marcus (and probably do, once in a while) go there often because they enjoy the eclectic selection. 
It's a formula that few other national chains have managed to duplicate, and the jury is out on how long it will work for TJX.
---