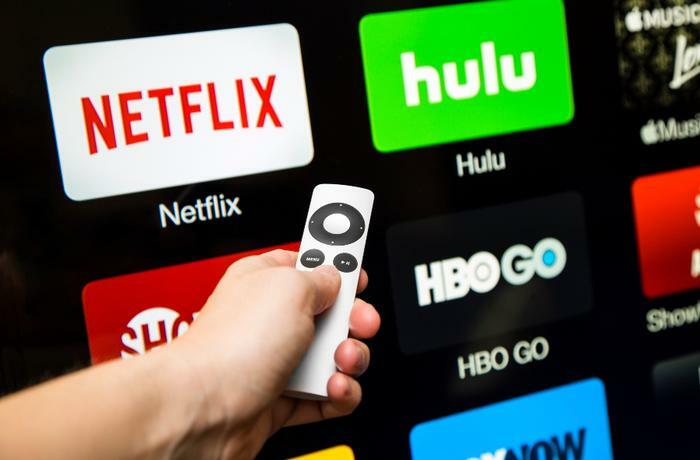 There seems to be no limit to the number of digital subscription services that consumers have – whether they're for streaming, ordering food, or even trying to meditate. 
With the new year nearly a month underway, it can be a good time for consumers to take stock and consider which subscriptions to keep and which ones to dump. 
The results from a recent Forbes Advisor survey may help with that. 
Entertainment takes the top spot 
Forbes Advisor surveyed over 1,000 adults across the country about their digital subscriptions. One of the primary goals of the survey was to better understand which services consumers were most likely to keep throughout 2023, and which ones they were most likely to cancel. 
Ultimately, entertainment-based subscriptions were found to be the most loved. These included streaming services, like Netflix, Hulu, Disney+, or HBO Max, as well as subscriptions for music, like Spotify and Apple Music. The survey found that 90% of respondents were subscribed to a streaming service, while 60% had a music subscription. 
In addition to streaming and music, video game subscriptions and delivery services came in close to the top. While 30% of respondents reported subscribing to video game services like xBox Game Pass or PlayStation, over 70% have subscriptions to delivery platforms like Amazon Prime or Walmart+. 
Overall, the top 10 subscriptions are: Netflix, Amazon Prime, Hulu, Disney+, HBO Max, Spotify, iCloud Storage, Apple TV, Walmart+, DoorDash DashPass. 
Wellness comes in at the bottom
While entertainment was popular, wellness-related subscriptions were less so. 
Just 3% of respondents reported having any of the following subscriptions: Men's subscriptions (Dollar Shave Club, Harry's), Wellness (Calm, Headspace), Women's subscriptions (IPSY, Birchbox), and Dating subscriptions (Tinder, Bumble). 
When it comes time to cut subscriptions, those surveyed mentioned many of these options could be on the chopping block. 
Tips for smart subscribing in 2023
Mike Cetera, editor-in-chief at Forbes Advisor, shared his best tips with ConsumerAffairs to help consumers make the most of their subscriptions throughout 2023. 
"The first thing consumers should do is review all their current subscription services to ensure they are getting value out of their current subscriptions," Cetera told us. "Our survey found that a vast majority of consumers -- 83% -- do not conduct a routine, comprehensive review of all their subscriptions, instead choosing to review them one at a time as needed. Many consumers also believe that subscription services are quiet about renewals in hopes customers don't notice and stay subscribed. It's best to manage your current subscriptions and eliminate any services that you don't use or that serve the same purpose to save on cost." 
Budgeting is also key. Cetera said: "Our survey found that the average customer spends $51 per month on digital subscriptions and has about five subscriptions at any time. If this price range is outside of your budget consider the following options:
1. Look to see if there are cheaper plans available
Every subscription service is different, however many offer tiered pricing. These lower-priced options are often more budget-friendly for those looking to cut back on their subscription service spending.
2. Look for price breaks for annual subscriptions
Some services offer discounts for paying for the full year instead of paying monthly. Prioritize the services you plan to use for the long haul and contact them to see if they offer a discount by paying for the full year upfront."