---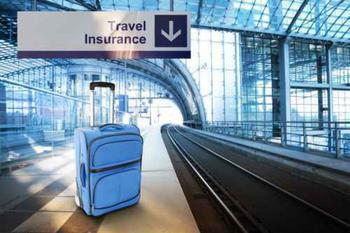 There are many things that can derail a vacation, leading to some hefty expense for those with non-refundable reservations. That's why many consumers choose to purchase travel insurance.
But a new report from CardHub, a credit card comparison site, finds a handful of credit cards provide pretty good insurance coverage, if used to purchase the trip. They don't cover all contingencies, but some you might not expect.
The CardHub study found that travel insurance perks by credit card companies can reimburse customers when a trip gets cancelled, when a connecting flight is missed, when damage is lost or delayed, and even in the event of death.
The coverage varies from card to card, so the study compared 57 personal and 23 business credit cards to evaluate the coverage.
Nearly 93% of the cards in the study offer travel accident insurance, providing an average of $352,000 in coverage. Chase Sapphire Preferred was judged to be the best, providing $500,000 in coverage.
43% insure lost luggage
Almost 43% of cards will compensate travelers when luggage is lost, with an average of $2,500 included in the coverage. The Sapphire Preferred and Citi Prestige Card tied for best, with $3,000 in coverage. They both also pay up to $500 per trip for delayed bags.
The Chase Sapphire Preferred also wins in the category of best trip delay/cancellation coverage, paying $10,000 per trip. That beats the card average of $3,300, offered by 33% of cards in the study.
Not surprisingly, the Chase Sapphire Preferred also wins in the category of best overall card for travel insurance.
Among business credit cards, the Chase Ink Plus swept all categories as the best card to protect business trips. It achieved an overall score of 93%, compared to its nearest competitor, the Chase Ink Cash, at 84%.
Consumers using these cards do not have to register or sign up to receive the coverage. They simply have to contact their credit card company if they want to file a claim.
---