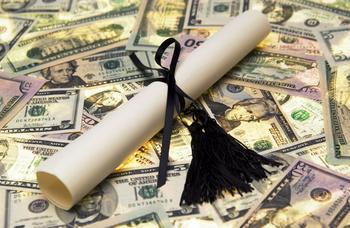 Higher education is under the gun. For years, students have paid astronomical tuition, usually requiring massive student loans.
All well and good if you come out of college with a six-figure salary. But unless you are a quarterback taken in the first three rounds of the NFL draft, that doesn't happen that often.
So is all college a waste of money? Not at all, but just like with all consumer products, some can deliver on their promises and some fall short. The problem is telling the former from the latter.
The Princeton Review says it can help, releasing its 2017 annual guide to "colleges that pay you back." In other words, colleges where a degree can quickly pay for itself. The Princeton Review has identified 200 schools that fit that description.
Return on investment
The review judged schools for their return on investment (ROI). It looked at academic strength, cost of attending, financial aid, graduation rates, and student debt.
"College is a major financial investment and we want to help students and their families get the biggest return on that investment," said Robert Franek, the Princeton Review's Editor-in-Chief and lead author of Colleges That Pay You Back.
Franek says the colleges that made the cut offer great value. Students get a great education but also benefit from generous financial aid, helpful career services programs, alumni connections, and career opportunities like internships.
So what are the colleges that "pay you back?" According to The Princeton Review, here are the top five:
Top five
1. Princeton University (Princeton, N.J.)
2. Stanford University (Stanford, Calif.)
3. Massachusetts Institute of Technology (Cambridge, Mass.)
4. Harvey Mudd College (Claremont, Calif.)
5. California Institute of Technology (Pasadena, Calif.)
In specific categories, Massachusetts Institute of Technology stands out in career placement; Pomona College in Claremont, Calif., wins points for financial aid; and Bentley University in Walthan, Mass., was praised for its internships.
The project is an expansion of the Review's annual list of best college values, first published in 2004. It's designed to help students make the best decision for their selected field and financial resources.
"While 100% of our respondents viewed college as 'worth it,' worries about college costs and job prospects ran deep," Franek said. "Ninety percent reported financial aid would be 'very necessary' to pay for college, and 40% said their college choice would be the school 'best for my (my child's) career interests.'"
The Review's editors found the average grant to students with need is $25,150 and the median starting salary of graduates is $51,200, with a median mid-career salary of $94,377.