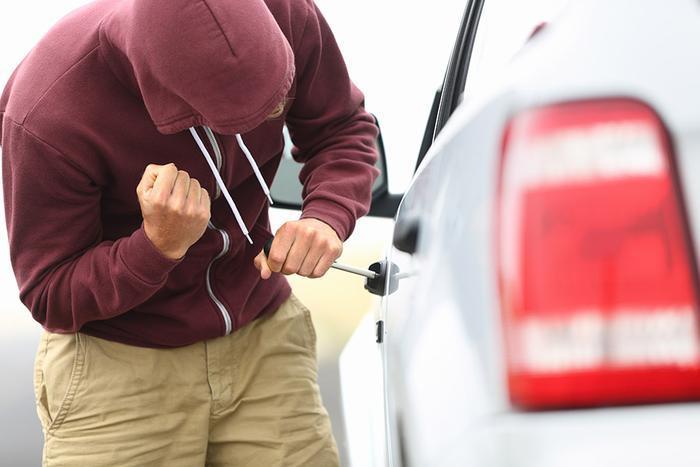 There are a lot of things to worry about if you own a car or truck. You worry about someone backing into it in the parking lot. You worry about something falling off the truck in front of you, cracking your windshield.
And depending on where you live, you might worry about someone stealing your car.
A new report from the National Insurance Crime Bureau (NICB) has ranked the metro areas where your car is most likely to be stolen. The list is top-heavy with smaller communities, but only because the ratings are figured on the number of incidents in relation to the population. New York City might have a lot of car thefts, but not when compared to the millions of people living in the metro area.
Topping the list of places where your car is most likely to be stolen is the Albuquerque, N.M. metro. It's followed by another smaller metro, Pueblo, Colo. You have to go all the way down to number eight on the list to find a major city – the San Francisco-Oakland metro.
The hot spots
Here are the top 10 "hot spots" for car theft in the U.S.:
1. Albuquerque, N.M.
2. Pueblo, Colo.
3. Bakersfield, Calif.
4. Modesto, Calif.
5. Riverside-San Bernardino-Ontario, Calif.
6. Anchorage, Alaska
7. Merced, Calif.
8. San Francisco-Oakland-Hayward, Calif.
9. Fresno, Calif.
10. Billings, Mont.
Thefts increasing each year
Meanwhile, vehicle theft appears to be getting worse. In its annual report, the FBI noted that car theft is up 6.6% year-over-year. It's the biggest annual increase since 2010, when it rose 7.2%.
Car thieves don't always target the newest and most expensive vehicles. Older Honda Accords, for example, are frequent targets, stripped down for their parts.
NCIB says there are things you can do to make your vehicle less likely to be stolen. The common sense steps including always taking your keys out of the ignition and always parking in a well-lit area.
Added protection
A second layer of protection might include a car alarm, a steering column collar and a lock on the steering wheel or brake pedal.
Unfortunately, as new cars have embraced technology, it has made them more vulnerable to theft.
"Vehicle theft is starting to shift because of advanced techniques introduced by the Connected Vehicle Thief," said Patrick Clancy, Vice-President of LoJack Law Enforcement, a division of the vehicle tracking and recovery company.
A tech-savvy car thief might not even have to take possession of the vehicle to get money out of it. Lojack says some car thieves are using ransomware to take over the car's computer system.
The software is able to disable functions like brakes or ignition, making the car undrivable until a ransom is paid.