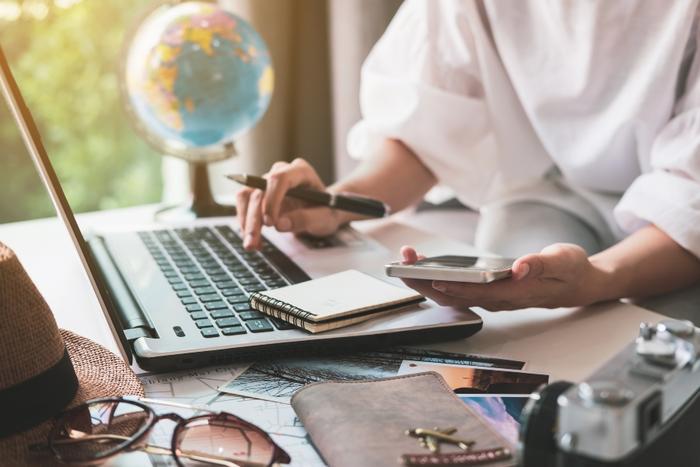 Whether you're looking to escape winter's chill for a few days or want to find somewhere to take the whole family next summer, now's the time to dive into travel deals before everyone else starts making their plans.
Bank of America travel ambassador Lee Abbamonte has put together a list of destination ideas for both the U.S. and overseas that fit almost any goal a traveler might have for a trip. Here are his suggestions:
Overseas
Soccer lovers
"The year is a big one for sports," Abbamonte said. In particular, soccer enthusiasts should set their sights on England, Germany, Scotland, Budapest, or their choice of nine other places across Europe given that the Union of European Football Associations (UEFA) Euro 2020 will be happening across the continent in 12 cities from June 12-July 12, 2020.
Note: In ConsumerAffairs research of the Euro 2020 playoffs, we found that the window for official ticket applications is closed, but there's likely to be tickets available from third-party ticket sellers as game dates get nearer.
Australia
The land down under isn't the shortest trip you'll ever take, but it's got every carrot from wildlife to beaches and deserts. As an extra benefit to those who prefer sun over snow, Aussies enjoy warm weather when it's winter stateside.
"I've been to Australia 10 times and I still can't get enough," Abbamonte said. "One of my favorite cities is Melbourne. While it's one of the largest cities in Australia, the heart of the city is hidden and secretive. It comes to life when you visit the alleys, laneways and arcades. The vibrant city has so much to offer: cafes, a unique street culture and street art."
New Zealand
And, if you're going to Australia, why not zip over to neighboring New Zealand?  Abbamonte recommends boogie boarding down the sand dunes, hiking up a volcano, and visiting the Moeraki Boulders. For the fearless, he suggests bungee jumping off of Nevis Bungy near Queenstown.
Mexico
Abbamonte and ConsumerAffairs are on the same page here, for sure. 
"Mexico City has two of my favorite things – great food and sports," Abbamonte said. "The street tacos are to die for, and I love going to soccer games at Estadio Azteca."
Rather vacation in the U.S.?
For travelers who feel better not having to traverse all the cultural mazes that a trip to a faraway land might throw at you, Abbamonte picked five all-American vacation spots he considers perfect staycation spots.
Scottsdale, Arizona
"If you enjoy being outdoors, Scottsdale is an ideal place to visit," Abbamonte said. 
"There are many trails to explore in Camelback Mountain, Papago Park and Hole in the Rock. Scottsdale has some of the most beautiful sunsets in the States, and from The Short Course at Mountain Shadows, I get to enjoy the view while practicing my swing."
Boston, Massachusetts
If there's a family that loves both sports and history, Beantown might be the perfect place to make everyone happy. 
If you time things right, you could catch two or three pro sports team games with the Red Sox, Celtics, Patriots, or Bruins. Plus, all the museums and universities are easily accessible via Boston's transit system.
Portland, Oregon
Portland has a definite hipster vibe that gives those east of the Rockies some new glimpse into how others are enjoying life.
"What makes Portland unique are the bizarre and wonderful things you can do when you visit," Abbamonte said. "For example, you can try bone marrow ice cream, stop by Mill Ends Park (the world's smallest park) or attach your wish to The Wishing Tree."
Tampa, Florida
Between Disney World, the beaches, the Everglades, and the Latin vibe of Miami, the state of Florida is one of those destination spots that has a lot of stuff thrown into its vacation persona. Abbamonte thinks that Tampa may have been lost in that shuffle.
"Tampa might be known for its spring break party scene, but it has so much more to offer. For example," he said. "The city's zoos and aquariums provide opportunities to interact directly with animals. Then you can take a break at Clearwater Beach, which is known for its soft, white sand and calm waters."
Santa Barbara, California
Last but not least on Abbamonte's America to-go list is Santa Barbara, California, a stones throw from Los Angeles.
"I go to Santa Barbara when I want to recharge," Abbamonte said. "I enjoy the food, walking around, talking to the locals and even watching a football game or two. There are wine tours, zoos, beaches, museums and restaurants. While taking in the city, also make time to visit the hidden gems such as Knapp's Castle ruins."
Paying for that trip
According to a Bank of America survey, there's a relatively high percentage of Americans who don't use a rewards credit card that earns points or cash back when they're planning for a trip. Going the no-points route takes some bang out of the buck, especially when consumers could be building up rewards that could help offset some of the cost related to future travel.
What should you do? Bank of America (BOA) suggests the following:
Use a credit card that helps you accrue and redeem points. The ultimate travel credit card is one that earns the cardholder 2 points for every dollar spent on travel and dining purchases and 1.5 points for every dollar spent on all other purchases.

"Layer your rewards programs together to maximize points with each purchase." What that means in layman's terms is, according to BOA, "when booking a flight and hotel package, include your frequent flier number (layer No. 1) and hotel loyalty program details (layer No. 2). Pay with a rewards credit card (layer No. 3) that's eligible for bonus points with a banking rewards program (layer No. 4)." 
There's a number of credit card companies offering travel rewards cards that let cardholders earn points on everyday purchases like gas and groceries, but most differ when it comes to points and rewards. That can make things a bit confusing when trying to find the perfect match for your lifestyle and spending habits. 
If you're interested in finding out more about those offers, ConsumerAffairs has reviewed offers from more than 30 travel credit cards and created a list of our top picks to help you compare and decide which travel credit card is best for you. That guide is available here.