---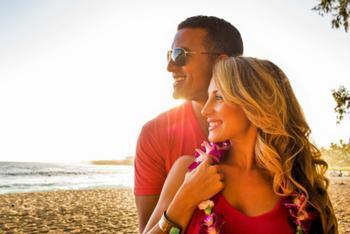 When the morning sickness has subsided and naptime no longer beckons every few hours, it may be time for a babymoon.
The second trimester of pregnancy is considered an ideal time for a babymoon. This glorious -- yet fleeting -- period of time when women actually feel somewhat comfortable is the perfect time to enjoy one last baby-free hurrah with your partner.
Couples may also feel more relaxed knowing that it's also considered a safe time to travel. According to the American College of Obstetrics and Gynecology, the safest time for a pregnant woman to travel is from 18 to 24 weeks.
But with Zika concerns and travel advisories, you may be thinking twice before boarding a plane with your bump. Choosing your destination wisely, however, can help assuage your Zika-related fears.
Safest babymoon destinations
You'll want to steer clear of infected areas such as Mexico, Central America, and the Caribbean. Zika is also currently around Southeast Asia, Africa, and the Pacific Islands, according to the CDC.
So which destinations are considered safe for expectant couples?
According to USA Today: Oregon, Vermont, Connecticut, Michigan, Maine, Rhode Island, and Washington. For those who would like to venture a little further, Spain, Greece, and France are also considered safe for soon-to-be parents.
Big Sur California, Cebu Philippines, Tenerife, Bermuda, Whistler Canada, and Majorca Spain are the top five choices recommended by Yahoo News.
But before booking your flight, be sure to talk to your OB. If you're carrying multiples or considered "high risk," your doctor may recommend staying closer to home.
---