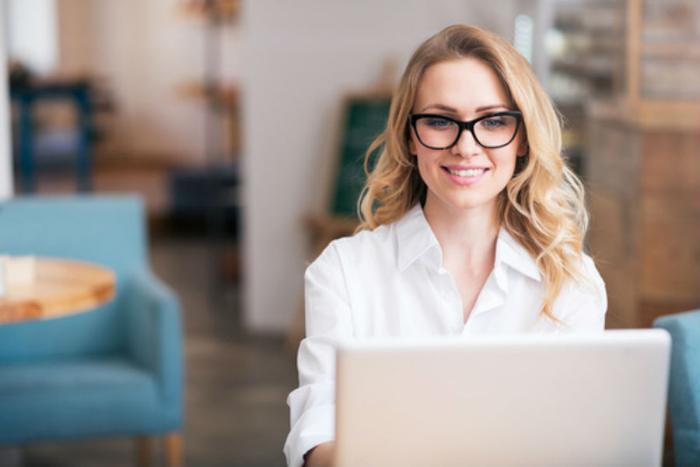 There are many different reasons why you might be looking for new eyeglasses. Maybe the ones you're wearing now are old, out of style, non-functional, or maybe you're just looking for a change of pace. Well, one of the great things about our consumer culture is that you can find most anything online, and these practical accessories are no exception.
While there are many suppliers in the online eyeglasses market, it might be hard for consumers to pick and choose which company caters best to their needs. Well, worry not – below you'll find the top four online retailers according to our database of consumer reviews.
Consumers' top-rated companies
Warby Parker
Founded in 2010, Warby Parker markets itself as a retailer that is perfect for both teens and professionals. According to its site, the company offers prescription eyeglasses starting at $95 with free shipping and return options. The company's main focus has long been to "offer designer eyewear at a revolutionary price, while leading the way for socially conscious businesses."
The site allows users to filter all available frames by color, fit, shape, and material, with "Staff Pick" demarcations showing up on certain models. Also not to be ignored is the company's "Home Try-On" policy, which allows users to pick five frames to try out for five days. Frames that appeal to consumers can be bought at any time, with the rest being sent back with a prepaid return label.
M. from Lake Tahoe points out in a ConsumerAffairs review that the company was great when it came to making replacements when he lost a pair of prescription sunglasses. "I needed replacements quickly because I was going on a trip. I called WP and spoke with a customer service person who found frames that were similar to frames I'd purchased a while ago."
"Also, there was an issue with my prescription but rather than requiring me to contact my eye doctor and get the prescription, WP called my doctor and drove the process to completion. I got my replacement frames quickly, easily, and for much less than buying them at a physical store. Also, the frames look really good," he said.
Zenni Optical
First opened in San Francisco in 2003, Zenni Optical boasts a catalog of 6,000 frames that are marketed towards kids, teens, and professionals. With all those options, the company says that consumers are bound to find a pair that suits them perfectly.
The company's prices are probably its main driving point. A listing of "classic" eyeglasses for men ranged from as little as $7 to around $46, and a listing of several category guides makes it easy for consumers to narrow down their selections. The company's return policy allows buyers to send back glasses for any reason within 30 days for a 50% refund or a one-time 100% store credit refund; however, the company will not reimburse shipping fees.
Jimmy of Hacienda Heights, Calif., summed up his experience with the company pretty nicely in a review.
"Zenni Optical's prices are very competitive and fair. They also have a very good website and their online ordering process is easy. I've purchased three times from them and I usually picked the half-rimmed type of glasses because they look nice. All in all, I'm very satisfied," he said.
Coastal.com
Operating since 2001, Coastal.com has sold its in-house eyeglasses designs in over 150 countries around the world. The company caters to teens, professionals, and contacts wearers, with hundreds of options to choose from.
Users of the company's site can narrow down their choices by gender, shape, use, material, color, and style, and the prices range from $35 for basic frames and sale items to hundreds of dollars for the latest and greatest models.
One of the drawing points for Coastal is its variety of high-quality and durable frames. Easter of Fort Worth, Texas, said that factor and the great delivery service left her very satisfied.
"They are shipped within 24 hours and you get an email letting you know, like everybody today you can track it so you know when it will be here. They have a nice selection of glasses to choose from at very reasonable prices, the Cole in all styles and colors and range from 20 to 40 dollars. The price does not reflect the quality, l would have paid twice that for those glasses at Walmart. Durable, comfortable and the lenses don't pop out. They are good quality and last longer than my prescriptions do," she said.
39dollarglasses.com
As the name implies, 39dollarglasses.com offers a variety of eyeglasses at low prices (in fact, quite a few of them were even as low as $39). Along with that price tag, the company guarantees fast delivery, and prescription lenses that are light, thin, and provide 100% UV protection.
The company markets its products to a younger audience of kids, teens, and contact wearers but also has frames specifically meant for toddlers. Users of the company's site can search frames by gender, shape, size, material, lens type, and frame color, and those who are unhappy with the product are offered a 120-day return policy that refunds glasses for 50% of the purchase price or for exchange credit.
"I had tried. . .  two online discount eyeglass and they were not too bad. 39dollarglasses was just better all around. The fit of the lenses in the frame was much better than the other two. Selection was much better than the other two. The clarity of the lenses by 39dollarglasses was by far superior to the other two. I had broke my frames (my fault) within the first few months of receiving them. I went to their web site to online chat. I spoke to Vanessa and she put in a order to send me a new pair of frames. Overall a great experience with 39dollarglasses. I will not be returning to the other two sites because 39dollarglasses is far superior all around," said Joseph of Cogan Station, Penn.
Learn more
While these four brands took top honors among our consumer ratings, readers should know that there are many more companies with unique offers of their own. You can learn more about them and what consumers think of their services by visiting our Eyeglasses Online Buyer's Guide.