---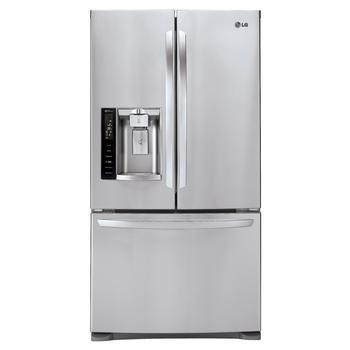 Your refrigerator is probably the most expensive appliance in your kitchen. While you can purchase an economy model for less than $500, some moderate to high-end models can easily cost more than $3,000.
When these expensive new refrigerators break down, consumers get understandably angry – especially if the appliances are relatively new. Scott, of Wantagh, N.Y., reports the compressor failed in his 10-month old Maytag refrigerator.
"Exactly two months later, the compressor fails again, this time there are no compressors in stock per the manufacturer and the 'extended warranty' folks," Scott wrote in a ConsumerAffairs post. "Ten days and counting. No idea when they will be available. Time to walk this one-year-old to the curb and get a responsibly built one. Should have held on to my old one."
Buyers' remorse
Consumers wishing they had their old refrigerators is a common refrain. Perhaps it is because some of the older models were simpler and had fewer things to go wrong. Refrigerators are always on and, if there is a leak in the seal around the door, the compressor may run more than it should. Not only is it more expensive to operate, it could reduce the life of the compressor.
Stephanie, of Montclair, N.J., reports a problem with her fairly new Samsung refrigerator icing up.
"I had the refrigerator for about a year when I poured milk for my cereal and I noticed it was spoiled and there was a bad odor in my refrigerator," she wriote. "Come to find out the coils had frozen over. I called a repairman and he told me to unplug it to let it defrost. It worked for about a month and it continues to freeze every few weeks. After reading the reviews I don't want to lose any more food so I'm just going to invest in another brand."
Checking for a loose gasket
Again, this can be caused by a door gasket that is not air-tight. When the refrigerator runs overtime to keep cool, it can lead to ice build-up in the freezer. To check for a proper seal, wait until night time and place a high-intensity light inside the refrigerator and close the door. Turn off the lights in the kitchen so that it is completely dark and look for traces of light escaping from inside the refrigerator.
Paula, of Littleton, Mass., reports bad luck with the LG appliances than came with her new home. First, she says, there was a dishwasher fire.
"My refrigerator -- only 16 months old -- failed and I lost hundreds of dollars of food and after one week it's still not repaired," Paula writes.
Julia, of Austin, Tex., says she also built a new house recently and went with KitchenAid appliances.
"The largest expense was our built-in refrigerator, model number KSSC42KVS," Julia writes. "We paid $8000.00 for this supposed high end refrigerator and two and a half years later it sits completely dead in my kitchen. First, the ice maker assembly had to be replaced at a cost of about $400.00.
"The cheap plastic arm that closes the ice chute stopped working and allowed warm air to move into the freezer, then the compressor kicked in overtime trying to cool the compartment. Three days after the ice maker was replaced, the refrigerator side stopped holding it's temperature. The compressor would kick on, the freezer would drop to -10 and the fridge temp would go up to 56-60 degrees. The repairman was out again, this time he replaced the damper door assembly which allows the air to move from the freezer side in to the the fridge side. Cost to me, $700.00"
Maintenance tips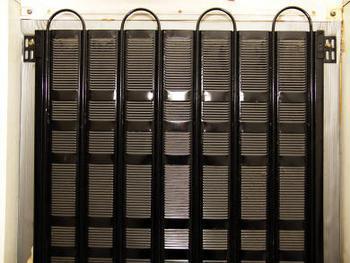 To minimize compressor problems, make sure the condenser coils behind or beneath the refrigerator are cleaned regularly and kept free of dust and pet hair. You can easily clean the coils with a vacuum.
Make sure that a diagnosis of failed compressor is actually a problem with the compressor. Some sources suggest actual compressor failures should be rare, but that other problems can interfere with their performance.
Listen for the sound of fans to make sure they are functioning properly. First, listen for the compressor fan, which is located at the bottom of the fridge, in the back where the compressor is attached.
If the freezer fan is running, the compressor fan should be running at the same time. If the fans are not running, check to make sure there is no obstruction.
If the compressor is cycling on and off at random, make sure there is not an issue with the compressor's relay switch. A faulty or dirty relay can overload the compressor, causing it to short out and turn off.
---