---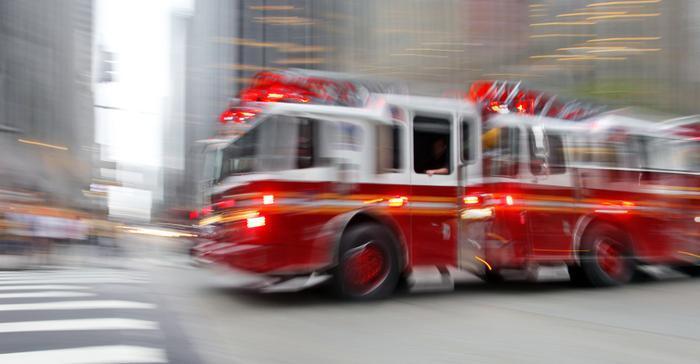 There are news stories from time to time about people who call 9-1-1 when they shouldn't. The most famous, perhaps, is the woman who called the emergency number because she went to a McDonald's and they were out of chicken nuggets.
There have been other cases where emergency help was summoned because someone felt they were shortchanged on a marijuana purchase or the strip club patron who called to report a stripper refused to have sex with him.
Ninety-nine percent of the population knows these are definitely not reasons to call 9-1-1, but it turns out a lot of people who could legitimately summon emergency help, don't.
Sometimes they don't think it's a real emergency. Sometimes they think they will be better off handling it themselves.
When you should summon help
While 9-1-1 should be called only in a true emergency, Harris County, Tex., emergency services says you should call for help in any situation that requires immediate assistance from the police or sheriff, the fire department or an ambulance.
When in doubt, you are better off calling – especially in situations that can be a health threat.
It's better to be safe and let the 9-1-1 dispatcher determine if your situation requires emergency assistance. These situations include, but aren't limited to:
Heart attack or stroke

House fire

Domestic violence

Burglary or theft in progress

Car accident

Suspicious activities
Heart attacks
MedStar, which provides health care services in a number of U.S. markets, says it is especially important to call 9-1-1 if you think someone might be suffering a heart attack.
"We want people to trust their care to medical professionals and call for help at the first warning signs of a heart attack," said Lowell F. Satler, MD, director of the Cardiac Catheterization Laboratory at MedStar Heart & Vascular Institute at MedStar Washington Hospital Center. "Our message is simple. Don't call a relative or friend or drive yourself or others to the hospital. Calling 9-1-1 first can be the difference between life and death."
MedStar commissioned a survey that found 75% of the heart attack patients in the study either drove themselves or were driven by someone else to the hospital. A few actually used public transportation.
The study found that while a patient who was driven to the ER by a family member of friend might arrive quickly, that didn't necessarily translate into speedier treatment.
Driving yourself is the worst option. You could lose consciousness en route and be involved in an accident. And there's the little matter of finding a parking place and walking into the E.R. once you get there.
Door-to-balloon time
It found the "door-to-balloon" (DTB) time, or the time between when a patient arrives in the ER and when a balloon angioplasty procedure restores blood flow, was significantly shorter for patients transported in an ambulance.
Eighty-three percent of heart attack patients who used emergency medical services (EMS) reached the Cardiac Catheterization Laboratory in fewer than 90 minutes – the gold standard – compared to 54% of self-transported patients. The median DTB time was 20 minutes shorter when patients arrived by EMS than when they were self-transported: 65 minutes versus 85.
"Every second wasted is heart tissue lost." Satler said. "The faster blood flow is restored to the heart, the greater chances of survival and recovery."
---