The more you pay for something, the better it should be, right? It may be true in many cases but might not be true when it comes to buying a washing machine.
You can spend a little -- $400 or so -- or a lot, more in the neighborhood of $1,500 to $2,700. But don't be surprised if the more expensive machine is the one that gives you the most problems and has the shortest lifespan.
The modern washing machine got its start in the years right after World War II. It was a top-loading machine with a central agitator, that moves the clothing around in the soapy water. A set of electromechanical  controls determine the settings. For years, these machines evolved with very little change.
Digital controls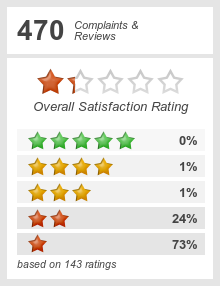 The 1990s brought the digital age, along with new designs in washing machines. The electromechanical controls were replaced with electronic circuit boards. Instead of loading clothing from the top, these newly designed machines were front-loaders -- the type of machines typically found in laundromats.
Both kinds of machines are available today. In a recent comparison, Consumer Reports found that both had pros and cons.
"Top-loaders with center-post agitators typically cost less and wash the fastest, but performance is unimpressive," the magazine reported. "High-efficiency washers hold more laundry, use less water to wash, and extract more water. That cuts drying time, saving energy and money. Front-loaders generally use the least water and spin the fastest, resulting in the most savings."
Problems
While that may be true, consumers posting reviews at ConsumerAffairs appear to experience the most problems with the newer, more sophisticated and more expensive front loading machines. Carrie, of Englewood, Fla., reports purchasing a GE front-loader in 2008 that broke down in December 2012.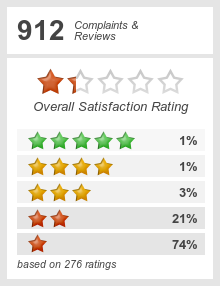 "The tech came in and opened the washing machine and shook the basket and said 'just what I thought, the basket is broken.' Then he gave us an estimate for $529."
While front-loaders are supposed to do a better job of cleaning clothes, many consumers disagree. Amy, of Port Washington, Wisc., is one of them.
"We purchased the LG front loading washing machine four years ago," she writes. "It does smell sometimes but we bleach out the machine once a month or so. It does not clean our clothes very well. I have to soak my shirts and pants in a water/ammonia solution before putting them in the washer to get a 'start' on cleaning them properly. I guess if we used high powered stink detergent we'd not notice the not quite clean smell of freshly laundered cloths; but we don't want artificial stink on our clothes."
Jim, of Ramona, California, says he purchased a Maytag Bravos in 2010.
Fried computer board
"Worked fine, but all of a sudden the washer stopped spinning and was not following any of the cycles," he writes. "Of course it was out of warranty. Repairman states the computer board on the washer is fried and will cost $400 to replace."
Christopher, of Parks, La., tells us he's a washing machine repairman who has recently found a serious problem on two Samsung models he's worked on.
"The 'spider' on the back of the inner drum corrodes and literally turns to sand," Christopher wrote in a ConsumerAffairs post. "This causes the inner drum to either unbalance or the drive shaft to completely break off. Either way, it can cause catastrophic damage to the inner drum, outer tub and door seal. The last one I worked on, the WF328AAR, had a 3E error, because the inner drum would not spin and the motor thought it was locked up. Turns out, parts of the spider had broken off and lodged in the inner drum, causing it to lock."
At the same time, complaints about the cheaper, old-fashioned top-loaders are rare. One reason may be the older design has been perfected over the years and has fewer things that can go wrong. Instead of sophisticated electronic controls it has a switch with three settings, much like changing the channels in an old analog TV set.
Consumers in the market for a new washing machine should not be swayed by sexy designs and elaborate features. Instead, carefully research the model you are considering, checking to see what other consumers have experienced. You may find that an old-fashioned top-loader will, despite its supposed drawbacks, not only be cheaper but be more likely to provide years of trouble-free performance.