---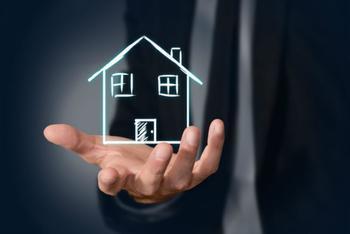 Maybe it's time to update that old real estate truism that the most important influence on a sale is location. Words seem to have a lot of impact too.
Real estate marketplace site Zillow conducted an analysis of property descriptions, looking for keywords linked to faster sales. It found that when the description included "barn door," "shaker cabinets" or "subway tiles," homes not only spent less time on the market, they sold for up to 13% more than expected.
The analysis, by Zillow Digs, included more than two million homes that sold between January 2014 and March 2016.
The words, of course, represent what buyers appear to be looking for in the home they want to purchase. Barn doors refer to a rustic type of sliding door sometimes found on bedroom closets and kitchen pantries.
Barn doors are in demand
They are proving to be so popular that some homeowners who don't have them are actually adding them as a retrofit. And it could be a sound investment. Of the 60 keywords in the Zillow Digs analysis, "barn door" produced the best results.
"When it comes to real estate listing descriptions – words matter," Dr. Svenja Gudell, Zillow chief economist, said in a release. "Your listing description is an opportunity to highlight specific details and finishes that might not be visible in photos."
Gudell says the research results suggest that demand is very strong for Craftsman-style homes and amenities. Homeowners who have these features, she says, should make a point of highlighting them when their homes go on the market.
Subway tiles
Subway tiles, which refer to the type of white, tightly grouted tile used to line New York subway tunnels at the start of the 20th century, are also a popular feature in kitchen and bathrooms. They are now so trendy that Gudell says if you are able to put "subway tiles" in your home's description, it suggests to the potential buyer that the home probably has other desirable features, like an open floor plan and well-appointed kitchen.
It all comes down to understanding trends and knowing what's hot. It is especially important for homeowners who are remodeling. Being able to later advertise that the home has a "farmhouse sink" might produce more traffic and a higher price.
A picture might be worth a thousand words, but when it comes to selling your home, the right word could be worth thousands of dollars.
---