---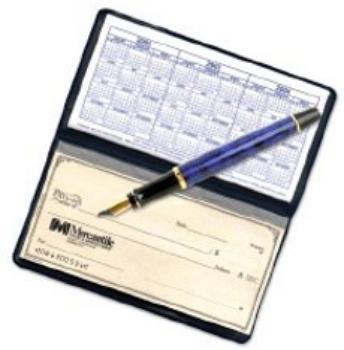 You want free checking accounts with no strings attached? You're not likely to find it at a bank.
According to Bankrate.com's 2013 Credit Union Checking Survey, 72% percent of America's 50 largest credit unions offer them, compared with the 39% of banks.
In addition, 96% of the credit union checking accounts that Bankrate surveyed are free or can become free with direct deposit, e-statements, transaction activity, other accounts/balances or some combination thereof. Since 2010, the availability of standalone free checking at credit unions has declined modestly from 78% to 72%. At banks, the percentage has plunged from 65% to 39%.
"While banks have significantly scaled back free checking accounts, free checking remains the rule, rather than the exception, among credit unions," said Greg McBride, CFA, Bankrate.com's senior financial analyst.
ATM charges
Credit unions' average ATM surcharge jumped 10% over the past year -- from $2.08 to $2.29. Credit unions increasing the fee outnumbered those decreasing the fee by a margin of nearly 3-to-1. Surcharging is nearly universal at both banks and credit unions, with $2 and $3 the most common fees assessed by credit unions and $3 the most common by banks.
An ATM surcharge is the fee that an ATM operator charges a non-customer. It is separate from the fee that a financial institution charges its own customers for making out-of-network withdrawals (most commonly $1 and $1.50 at credit unions, $2 at banks).
Survey highlights
The survey also found:
Half of the credit union checking accounts that Bankrate surveyed have no minimum opening deposit requirement and none of the 50 accounts require more than $100 to open.

Seventy-four percent have no minimum balance requirement, 18% have a monthly fee regardless of balance and the remaining 8% have a fee that can be waived by maintaining a balance of no more than $750.

The range of monthly service fees on the accounts is $1 to $10, with $2 and $5 the most common.

The range of non-sufficient funds (NSF) fees at credit unions is $12 to $37. This compares to $18 to $38.50 at banks.

The most common NSF fee at credit unions is $30, compared with $35 at banks.

Credit union fees for debit cards and debit card transactions are rare (present on less than 5% of accounts in each case).

Thirty percent of credit unions either do not charge a fee to use another bank's ATM or provide at least one free withdrawal per week.
Average Credit Union Fees
NSF: $26.74 ($26.65 last year)

ATM Surcharge: $2.29 ($2.08 last year)

Fee to Use Other ATM: $1.01 ($0.97 last year)
Average Fees (Credit Unions vs. Banks*)
NSF: $26.74 at credit unions, $31.26 at banks

ATM Surcharge: $2.29 at credit unions, $2.50 at banks

Fee to Use Other ATM: $1.01 at credit unions, $1.57 at banks
*Bank fee data from Bankrate.com's 2012 survey of bank checking accounts (released in Sept. 2012)
Methodology
Bankrate.com surveyed the 50 largest credit unions in the United States from Jan. 15-28, 2013. Size was based upon total deposits. Bankrate surveyed one checking account at each credit union, along with the accompanying debit card and ATM transaction fees.
---