---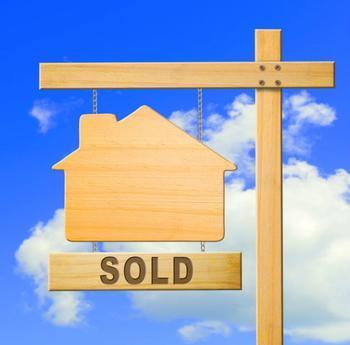 It's become a seller's real estate market in much of the country in the last few months. Declining inventories have increased competition for the fewer homes that are for sale, and they usually sell quickly.
But if you're looking for an even faster sale, real estate marketplace Zillow suggests listing your home in late spring. Specifically, it recommends May 1 to May 15. Homes hitting the market in that two-week period, it reports, sell faster and for more money.
If you happen to live in one of the nation's 25 largest metro areas, you might think about getting on the market sooner, such as in April.
Home shortage has spurred activity
Zillow reports buyers are getting active earlier than in years past because of the shortage of homes on the market. They realize the process might take longer and that their attempt to purchase a home might not always be successful. The Zillow Group report notes fewer than half of buyers got the first home on which they made an offer.
"With 3% fewer homes on the market than last year, 2017 is shaping up to be another competitive buying season," said Zillow Chief Economist Dr. Svenja Gudell. "Many home buyers who started looking for homes in the early spring will still be searching for their dream home months later."
The reason May is a good month for selling, Gudell says, is the anxiety some buyers may feel makes them willing to pay a premium to close the deal.
List on Saturday
The study also shed some light on the best day of the week for your listing to show up on Zillow. Not surprisingly, it's Saturday. That's when the most people are home from work at the start of the weekend and may be more inclined to search for houses.
In January, Mortgage News Daily reported that existing home inventory hit a record low. The 1.65 million existing homes available for sale at the end of December was down 10.8% from the previous month.
Inventory is down for a number of reasons, including the fact that new home construction is about half the level it was before the housing market crash.
---