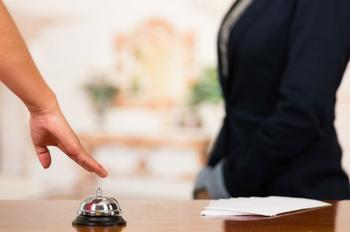 Consumers who want to travel to a particular destination for a visit usually have a finite amount of money they can, or will, spend on the trip. But depending on when they go, and where they go, the cost can vary quite a bit.
As we have reported, air fares go through significant fluctuation depending on when you book and when you schedule your travel. It turns out hotels are much the same way.
An airline flight has a certain number of seats and a hotel has a certain number of rooms. Once the departure or check-in date comes and goes, unsold seats and unbooked rooms yield nothing for the airlines and hotels.
Most bang for the travel buck
TripAdvisor has conducted an analysis of hotel rates, by date, in a wide range of international destinations. The information it has developed may be helpful to consumers trying to get the most bang for their travel buck.
"TripAdvisor hotel shopping data reveals that some destinations offer significant hotel value this year compared to last, including the Caribbean where hotel prices are down 8%, making it a perfect time for Americans to book a dream trip there." said Brooke Ferencsik, senior director of communications for TripAdvisor.
The Average Nightly Rate (ANR) for Caribbean destinations is $442. While it's a savings, there are destinations where the ANR isn't nearly as high. The analysis shows the ANR in Turkey is $109, down 14% from last year.
In Belize, you can stay for an average of $269 a night, 9% less than last year. In Asia, Taiwan's ANR is $138, a 12% discount from 2016. In Vietnam, it's $118, down 4% year-over-year.
'When' is also important
When you go is also important, price-wise. Combining ANR and average temperature for the destination, TripAdvisor says travelers within the U.S. will get the most out of their hotel budget by traveling in May, June, and September.
For travel to the UK, the best hotel values will be found in May, August, and October. For travel to Italy, going in April, October, and November provide the best value.
The study is based on TripAdvisor pricing data, looking at hotel check-ins from January to June 2017, then comparing it to the same period of 2016.