---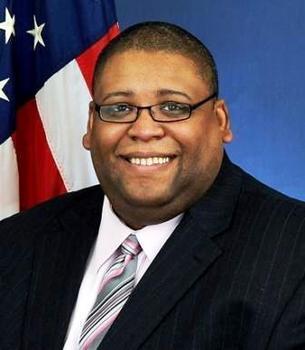 David Strickland hasn't even officially started his job as a lobbyist and already he's sounding like an auto industry mouthpiece.
Widely criticized for the National Highway Traffic Safety Administration's failure to take decisive action on allegations that older Jeep SUVs are dangerously prone to burst into flames in rear-end collisions, outgoing NHTSA Administrator Strickland is now chiming in to support billionaire Elon Musk, impresario of the $90,000 Tesla S.
Musk, you see, is feeling miffed that NHTSA used the word "recall" to describe fixes to the Tesla S software and adapter used to recharge the car's battery. The fix is being made through an over-the-air software update and Musk has complained that since the cars don't have to be taken to the dealer, the fix shouldn't be called a recall. Tesla has also mailed new adapters to Tesla S owners, but that's also not a recall, apparently.
Revolving door
Strickland, who is leaving NHTSA through the revolving door that leads to Washington's lobbying and influence-brokering community to join Venable LLP, told Bloomberg News he thinks Musk is partly right.
"As much as Tesla disagrees and Elon disagrees with the characterization of a recall, I would have to say he's partially right there," Bloomberg quoted Strickland as saying. "What people think of in terms of a recall is you get a letter from the manufacturer to bring your car in to the dealership."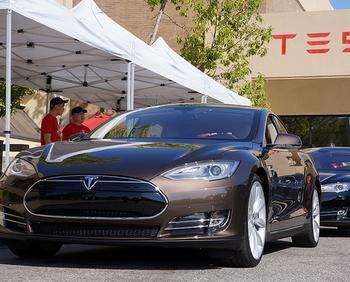 Musk's followers, who are starting to resemble Mac acolytes at the height of the Mac Conquers All era, have taken up Musk's cudgel, emailing and writing ConsumerAffairs and other media outlets to complain about the recall notice, many of them characterizing it as a dastardly plot by the oil industry to besmirch the Tesla image.
"You are another writer who is falling for the agency's error in citing this as a recall. There is no recall. Tesla has replaced 30,000 adapter plugs (by mail) to save the owner from errors due to faulty wiring in their home," said David Clifford of Bonita Springs, Fla., who described himself as a "happy Tesla owner for 15 months," apparently thinking this adds to his credibility as an unbiased observer.
"How is this a vehicle recall if Tesla recognizes the problem, immediately sends out a software upgrade that reduces the power draw by 25% if the car recognizes a flow variance, informs the NHTSA of their correction, then sends out replacement adapters to every owner," Clifford asked, going on to answer his own question: "It sounds like someone from the oil or auto industry has a connection with the agency and is involved in destroying Tesla's reputation."
Clifford actually describes the recall process perfectly, leaving out the last step, which is NHTSA's approval of the manufacturer's proposed fix. Tesla recognized the problem, proposed a solution and NHTSA accepted it. End of story.
Another Teslian, Tony Shakesby, drove even farther into Fantasyland, accusing us of plotting to destroy Tesla: "Why would you twist this information to make it seem there is a problem with Tesla, when in fact, this is just another safety improvement to the safest car on the road today?"
Technically, of course, all recalls are safety improvements. That's why they're conducted. And, not to belabor the obvious, but an improvement would not be necessary were it not for a defect or potential problem.
Such an outpouring of emotion and adrenalin hardly seems in order given the routine nature of safety recalls, a daily occurrence involving everything from frozen pork to high-end automobiles. A quick review of our Recall Section reveals recalls involving Porsche, Maserati, Lotus, Rolls Royce and other high-end brands over the last year as well as a steady stream of recalls for such lesser vehicles as Fords, Hondas and Subarus, among others. None of these brands has been destroyed by any of their recalls, as far as we've been able to determine.
To suggest that a simple 18-line recall notice is evidence of a dastardly plot financed by the global oil cartel should perhaps be taken as a sign that the accusers need to take themselves -- and their cars -- a little less seriously. And maybe cut back on the coffee.
---