---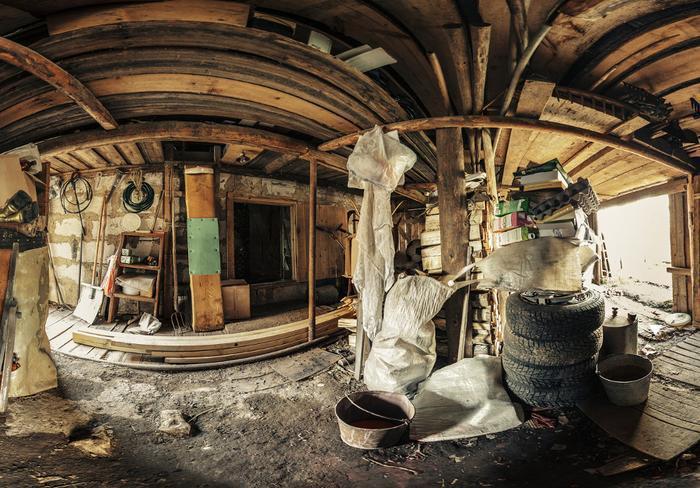 We toss everything in the garage. It's the perfect place to close the door and not have to see what's in that big dark room that's attached to the house.
The problem comes when we have to find what we tossed. It becomes a "Where is it?" moment. This is the best time of year to clear that up.
Tackling a project like the garage can be overwhelming. There are a few ways to make it a bit easier.
Time is on your side. Give yourself enough time to work on it. Don't think two hours and I'm on my way. You are setting yourself up for failure. At least make a weekend out of it.
This is a project that could use a little extra elbow grease. Enlist family members and bribe the kids if you have to. If your garage has years of things accumulated you might want to consider leaving it up to a professional as family members can get discouraged and not share your passion for gutting the place.
Have a plan
Be sure you have a plan for directing your helpers through the process from start to finish.
Start making special areas for things such as: tools, camping gear and sports equipment. The idea is to organize and it helps if your house is organized so that once you determine the purpose of your interior storage, many garage items can be relocated.
Box things up in paper boxes or just put them in piles. It is probably not a good idea to go out and purchase storage containers just yet. Wait until everything is out and you know what you are tossing (or saving for the garage sale) and what you will be keeping. This way you will know what kind of containers you need and about how many.
Donate items that you aren't using and that you think won't serve any purpose in your life. If you don't want to hassle with a garage sale and you still have a baby crib in your garage, and your daughter is 19, odds are unless you're the Dugger family you probably won't be having another child. Call a charity and use it as a tax deduction.
Once the garage is empty decide if you want to pull your car back in there. If so create a layout where you can stack and store around the car. Either way -- car or no car -- figure out how you can add shelves and create a storage space where things are easily reachable.
Make the most of vertical space with wall-mounted pegboards and wire grids that hold everything from sports equipment to garden tools. Also take advantage of overhead space with sturdy shelves that mount to the ceiling.
Keep it this way by keeping a schedule and plan to go in and make sure that things are staying in control at least once every six weeks. Remember what your mom used to say -- put things back where they belong.
---