---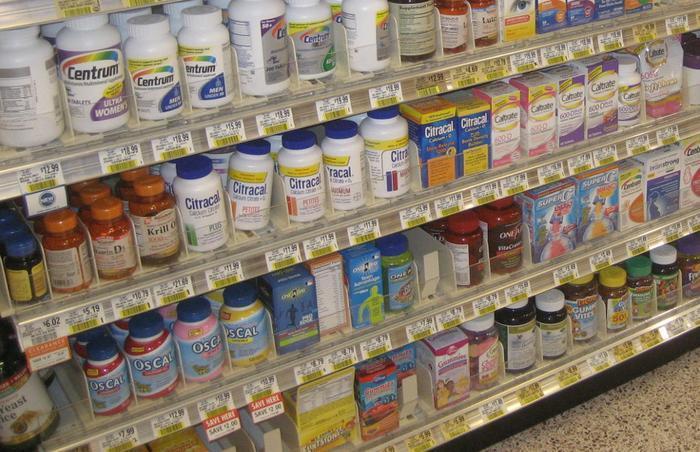 As its name implies, the Food and Drug Administration (FDA) regulates drug products, both those sold over the counter and by prescription. Sometimes it also has to regulate consumer products that, on first glance, don't appear to be drugs.
Increasingly, the agency says it increasingly has to fire off warning letters to cosmetic manufacturers and marketers because some of the creams and lotions now being offered make claims that push them into the drug world.
For example, when a cosmetic product claims it can clear up acne, permanently banish dandruff or regrow hair, the FDA says these products are being marketed as drugs, not cosmetics.
Enforcement sometimes lags
Sometimes consumers buy large amounts of these products before the FDA acts to stop it.
"Consumers need to know that these drug claims have not been proven to FDA when they are making a decision to purchase one of these products," said Linda Katz, director of FDA's Office of Cosmetics and Colors. "These products must be evaluated by FDA as drugs before the companies can make claims about changing the skin or treating disease."
The FDA says some of the recent drug claims it has investigated have included promises to increase production of collagen and elastin, resulting in skin that is more elastic and firmer, with fewer wrinkles.
There have been products marketed as cosmetics that claim to reduce inflammation, regenerate cells, prevent facial muscle contractions, boost activity of genes, or even provide the same results as FDA-approved injections or surgery.
Warning letter
In 2011 the FDA warned the maker of Safe4Hours First Aid Antiseptic Skin Protectant that its product had become an unapproved drug when it made the claim "kills 99% of germs."
Under federal law, a cosmetic is not just make-up, but a product designed for "cleansing, beautifying, promoting attractiveness, or altering the appearance." The law does not require FDA approval of cosmetics before they go on the market.
The law defines a drug as something "intended for use in the diagnosis, cure, mitigation, treatment, or prevention of disease," or "intended to affect the structure or any function of the body." Drugs go through a rigorous approval process before they can be marketed to consumers.
Pushinging the envelope
Katz says some cosmetics marketers are pushing the envelope of what's acceptable marketing claims. It's fine to say a product will make you look better but it's not acceptable to say it will make structural changes to the skin and even prevent or treat certain medical conditions.
The Internet seems to have made the situation worse. Anyone can put up a website and the FDA finds itself spending more resources tracking claims made online.
For consumers, it can often be a challenge figuring out what product is a cosmetic and what product is an FDA-approved drug. Katz says one clue to identifying a cosmetic venturing into drug territory is the boldness of its claim.
"You walk into a store and see shelves of wonder products. If they're going to be making drug claims, the products need to be evaluated as drugs," she said.
---