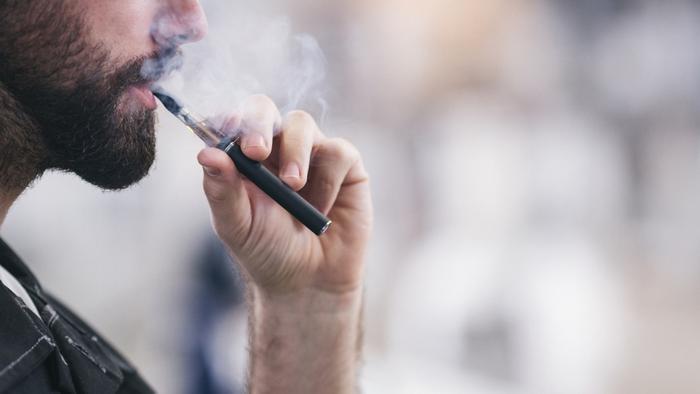 Electronic cigarettes have been dominating headlines recently, as experts continue to go back and forth on the risks associated with the devices.
Amidst countless headlines touting negative health effects, researchers from the University of Rochester Medical Center suggest that adults who are experiencing wheezing and other respiratory issues should look to their electronic cigarettes.
"The take-home message is that electronic cigarettes are not safe when it comes to lung health," said researcher Deborah J. Ossip, PhD. "The changes we're seeing with vaping, both in laboratory experiments and studies of people who vape, are consistent with early signs of lung damage, which is very worrisome."
Discovering more dangers
To see the effect that e-cigarettes have on wheezing, the researchers evaluated responses from over 28,000 adults involved in the Population Assessment of Tobacco and Health (PATH) study.
While the PATH study relies on participants to report on their own behaviors, and doesn't include information about the participants' physical activity levels or eating habits, the researchers did find a correlation between adults who vape and those who experience wheezing.
Based on the responses, those who vape were nearly two times more likely to experience respiratory issues. The finding is significant because wheezing -- and difficulty breathing -- can lead to more serious health complications. While the researchers couldn't prove a causal relationship between vaping and wheezing, they say the two are linked.
Teens at risk
As teens and young adults continue to be the primary users of electronic cigarettes, lawmakers have been working to make it harder for them to access the devices in an effort to eliminate any negative health effects.
The Food and Drug Administration (FDA) was working to ban online e-cigarette sales, as FDA Commissioner Scott Gottlieb called vaping an "epidemic" among teens. In late January, Gottlieb suggested that e-cigarettes could be taken off the market completely should use among teens continue to rise.
"I still believe e-cigs offer an opportunity for currently addicted adult smokers to transition off cigarettes and onto products that may not have the same level of risks. But if youth use continues to rise, the entire category faces an existential threat," Gottlieb tweeted.