---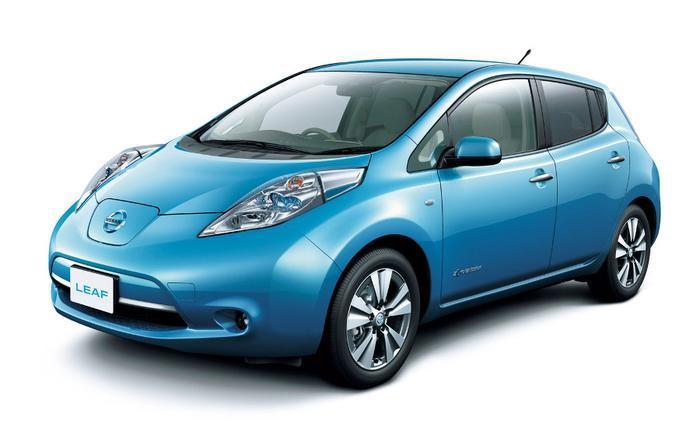 Has America lost its appetite for saving fuel? Hybrid sales have declined in recent months, at a time when high gasoline prices have fallen, so it is easy to draw a connection. But industry analysts say there may or may not be a link.
Honda recently announced that it is moving its Honda Accord Hybrid production from Ohio to Japan. Not long afterward Chevrolet said it would cut its Chevy Volt production back because of rising inventories.
According to Kelley Blue Book (KBB), Volt sales went from just over 7,600 in 2011 to 23,464 the following year. But since then, sales have fallen – to 18,805 last year to just 1,874 so far this year.
Michelle Krebs, senior analyst at Autotrader.com, says the moves by both Chevy and Honda indicate weakness in hybrid sales.
"Autotrader's analysis of IHS/Polk registration data shows the hybrid/electric vehicle share of vehicle registrations peaked in May 2014, and that share has dropped every month since then," Krebs said.
Low gasoline prices?
If you think relatively low gasoline prices are solely to blame for sluggish hybrid sales, Krebs says you're wrong. She says the market began trending downward when gas prices were still increasing, and continued to decline with gas prices above or near the $3.50 gallon mark.
"In fact, the share declined for 4 consecutive months from May to September 2014 when gas prices were near historically high levels," she said. "Further, that was against the backdrop of strong total vehicle sales and a flurry of new hybrid and EV introductions."
GM is already firmly committed to EVs with its announcement earlier this year of the Chevy Bolt, an advanced concept of the plug-in electric car. GM said its Orion, Mich., assembly plant would gear up to make the car, which has a higher mileage range and lower price tag than its predecessor, the Volt.
Just part of a strategy
At the same time, Chevy is about to introduce the next generation Volt. In light of that, KBB analyst Akshay Anand called Chevy's curtailing current model year Volt production a smart move since it will mean less inventory and fewer incentives on the older model.
"Hybrid and alternative fuel vehicle sales have been declining for some time now, with gas prices well below the summer prices of 2014," Anand said. "Sales of the Volt are down nearly 50% for the first quarter this year, as consumers are already anticipating the new 2016 Volt, which has more aggressive styling, more premium interior, and seating for five."
Eric Ibara, Anand's colleague at KBB, says consumers shouldn't see the softness in Volt sales as a reflection on the product. He says when Chevrolet announced the 2016 Volt would have upgrades that include expanded range, it makes sense for buyers to wait.
Other analysts are also not ready to say America is losing its appetite for saving fuel. In January the Detroit Free Press looked at declining hybrid sales and drew a distinction: hybrids that still use gasoline are falling out of favor. At the same time, sales of plug-in EVs rose 17%.
---