---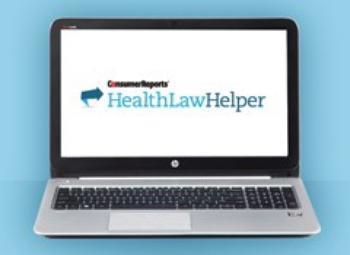 Finding the best health insurance plan become even more important today, as the Affordable Care Act takes effect, requiring everyone to sign up for a healthcare plan or pay a penalty.
Consumer Reports surveyed more than 1,000 private, Medicare Advantage and Medicaid plans and picked 114 as "Best Value" plans, choosing the ones that provide both high-quality care while avoiding unnecessary expense.
The full report is available in the November issue of Consumer Reports. The latest health plan rankings are available for free online at www.ConsumerReports.org/healthinsurance.
The rankings data and the "Best Value" designation come from the National Committee for Quality Assurance (NCQA), a respected non-profit health care quality measurement group.
The new Best Value designation for plans is based on how well a plan helps people with diabetes manage their condition. Consumer Reports focused on diabetes for several reasons. The disease has reached epidemic proportions, affecting some 26 million Americans. In addition, managing diabetes requires good, basic care for things like high blood pressure, cholesterol, and blood glucose levels—as well as coordination among providers. Plans that get diabetes care right are likely to do a lot of things well.
Finally, treating diabetes is expensive, especially if basic care is neglected, so plans that provide good diabetes care for less money should have more resources available to cover other conditions or to reduce premiums.
"Consumer Reports' analysis found that expensive care doesn't mean better care. Many people incorrectly assume that the more money that's spent on health care, the better health care will be," said John Santa, M.D., medical director of Consumer Reports Health. "But as these ratings show, the data found no connection between cost and quality."
Obamacare
Though much attention is now being focused on the Affordable Care Act -- widely known as Obamacare -- at least 80 percent of Americans will notice almost no change because they already have insurance that meets the law's requirements. This includes the 49 percent of Americans who get health insurance through their or someone else's job, as well as people who get insurance through some type of government plan.
The centerpiece of the transformed health care system is an entirely new way of choosing and purchasing individual health insurance known generically as marketplaces. They open for business today (October 1) in every state.
Megastates like California and New York have colorful, easy-to-navigate online exchanges but states that fought the plan tooth-and-nail or simply declined to participate have rudimentary sites put together by the feds. Taxpayers in Virginia, which fought the plan bitterly, are greeted with much plainer, harder-to-understand sites.

The report provides overall scores from 1 to 100 reflecting plans' performance across many aspects of care. These include cancer screenings, immunizations and other preventative services, and treatments for chronic diseases such as heart disease, osteoporosis and mental illness. Customer satisfaction and results from NCQA accreditation surveys also contribute to the overall scores.
Consumer Reports has created a free online tool at www.HealthLawHelper.org to help consumers better understand how they may be affected by the Affordable Care Act.
Based on responses to a few questions, the tool provides a customized, printable report that identifies what an individual consumer should look for in the insurance marketplace. The tool does not require users to provide their name or other personally identifying information.
---