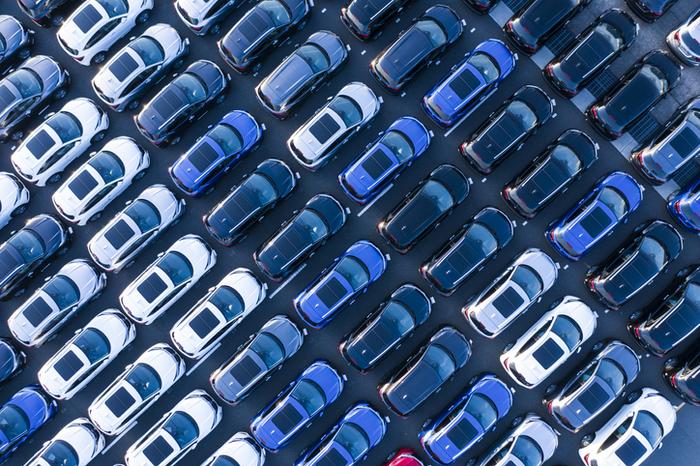 Buying a car has grown difficult in recent years, as many consumers have been forced to deal with low inventory and rising prices. 
To help guide the car buying process in the coming year, U.S. News & World Report released its 2023 Best Cars for the Money awards. 
While the report covers a dozen different categories – including midsize cars, SUVs, and Hybrids – one thing was clear across the board: Hyundai had more cars top the lists than any other manufacturer in the industry. 
Which cars are worth the price? 
Two factors were most important when considering which cars were worth their price tags: quality and value. After accounting for automotive reviews and purchases, experts were able to break down where consumers should be looking for their next car in 2023. 
Hyundai proved to have the most value among the major car brands, with four of its vehicles earning recognition. 
It wasn't the first time that either the Hyundai Kona or the Hyundai Elantra Hybrid were recognized in this way. The Elantra Hybrid was named the Best Hybrid Car for the Money for the second time, while the Kona took home the Best Subcompact SUV for the third time. 
Additionally, the Hyundai Palisade won out as the Best 3-Row SUV for the money, and the Hyundai Santa Fe was the Best 2-Row SUV. 
The other winners include: 
Best Compact Car: 2023 Honda Civic

Best Electric Car: 2023 Chevrolet Bolt

Best Midsize Car: 2023 Kia K5

Best Subcompact Car: 2023 Kia Rio 

Best Compact SUV: 2023 Mazda CX-5

Best Hybrid SUV: 2023 Kia Sportage Hybrid

Best Minivan: 2023 Honda Odyssey

Best Electric SUV: 2023 Chevrolet Bolt EUV 
What do consumers think? 
While Hyundai was found to provide car buyers with great value, what do consumers think of the vehicle brand? Based on reviews found on ConsumerAffairs, the opinions are mixed. 
Hope from Thibodaux, Louisiana, has expressed issues with the exterior of her daughter's Elantra.
"My daughter's car is two years old and paint is starting to chip on the car and you can see the clear coat on the hood coming off and they try to tell me it's from impact," she wrote in a ConsumerAffairs review. Three door handles with missing chips of paint and clear coat spots on hood missing and it's impact issues..."
On the other hand, Jo from Spring, Texas, shared a five-star experience with a Hyundai Elantra:
"Love my little car. I have had hardly any maintenance on it and it is an '06. It drives like a dream," Jo wrote. "It's like the Ever-Ready bunny just keeps going. I will buy another one when I am able, but why now when this one is still like new." 
See more reviews for the Hyundai Elantra, Hyundai Santa Fe, and the overall Hyundai brand here.