---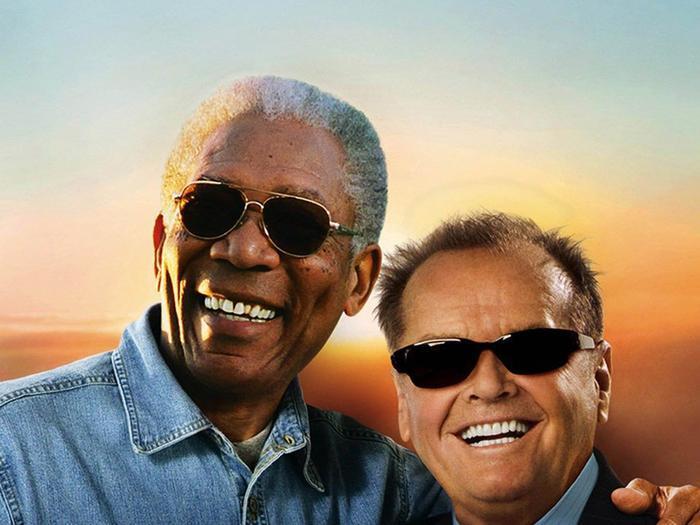 When I was young, I imagined a world through books and movies. Nowadays, we are exposed to history, culture, and locales through a barrage of news, social media, cable television, and the internet. Cooking shows, celebrity chefs, and local eateries open a world of exotic cuisines and ingredients. Travel shows, like "The Amazing Race," bring the farthest corners of the world into our homes.
The real-life travel adventures of our family, friends, and colleagues appear in our social media accounts. They motivate us to dream, think, and plan our own travels. It's easier than ever to envision places we would love to visit and experiences we would like to have.
The 2007 film "The Bucket List" encourages us to acknowledge the fragility of life. It cautions us not to put off the things we would like to do until we get a terminal diagnosis. Now is the time to live our lives richly and fully, filling our days with the experiences we would like to have before we "kick the bucket."  
So - where are you yearning to go? What experiences are you craving? Have you created a "Bucket List?" If not, it's time to do so. Here is a sampling on what's on mine:
Tulips in Holland
The tulips in Holland are spectacular in April and May and the Keukenhof Gardens outside of Amsterdam are world-renowned for their spring blooms. Their open-air flower exhibition was first organized in 1949 and in the years since, it's expanded to an annual event drawing visitors from all over the world. Amsterdam can be used as a base to view the tulips, but river cruises have special itineraries specifically to see the tulips in the spring.
Toledo and the smaller towns outside Madrid
When I visited Madrid this year, I was surprised at its accessibility. I loved everything about it; the people, culture, food, and the art museums. I would love to return and use it as a base to further explore the city and the nearby towns. The train service in Spain was easy to navigate and Toledo is a short distance away.
Renting a villa
There is something so appealing about renting a villa with some friends or staying in a property on a villa. It doesn't matter if it is Italy, Spain, France, or another European destination. AirBnb lists villas on their website!
Iceland
A few years back Italy was "the" destination and now it's Iceland. It's a country of pure beauty and I'd like to see it before it gets too crowded.
Scotland
I've toured the British Isles, but missed this one special spot. It's hard to figure out the right time to visit because the weather is unpredictable. It appears June and July are the best times, though it can be cold and rainy at any point over the summer.  
Cooking lessons in Italy where we shop at the local market
Italy is my favorite place to visit. The people are warm, the language easy to adapt to, the food is amazing, and there is so much history and culture to absorb. I've taken a cooking class in Sorrento, but friends have taken a series of classes where they shop the local markets and cook for hours.
So many places to go and things to do. What will you cross off your bucket list this year?
Thanks
Keep an eye on your inbox, the lastest consumer news is on it's way!
Unsubscribe easily whenever you want
---