---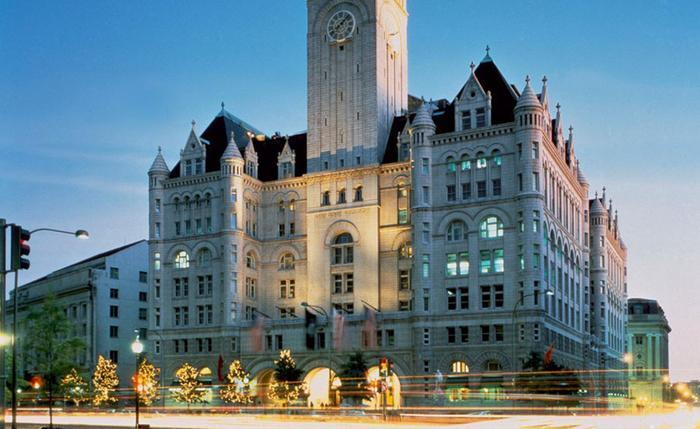 The video clip showing Donald Trump making vulgar comments about women didn't do much for his campaign prospects and studies have also found it damaged his hotel and consumer product brands. But daughter Ivanka's brands appear unscathed.
A study by the New York-based brand engagement and customer loyalty research consultancy Brand Keys, Inc., revealed that in 100% of the categories Brand Keys has tracked, the Donald Trump brand had been negatively affected. But in a follow-up survey regarding Ivanka Trump, Brand Keys found that the damage to her brand was insignificant compared to that of her father's.
In a national survey conducted among Millennial female shoppers, Brand Keys found that 83% were positively disposed to Ivanka Trump''s line of clothing or shoes– despite her involvement in her father''s presidential campaign.
""It''s apparent that consumers can separate the political from the paternal,"" noted Robert Passikoff, founder and president of Brand Keys.
Still willing
A study conducted among 950 female Millennial shoppers found more than half (51%) are still extremely or very willing to keep the Ivanka Trump brand on their shopping lists. Asked how likely they would be to consider buying her line of shoes or clothing," responses fell as follows:
Extremely Likely 18%
Very Likely 33%
Somewhat Likely 32%
Not Very Likely 11%
Not At All Likely 6%
"While some groups have called for a boycott of all things Trump, "Ivanka''s comments have been pretty balanced regarding the campaign overall,"" said Passikoff. ""She''s been extraordinarily articulate about issues and generally supportive of her father, something anyone should have expected.""
But, Passikoff noted, she did not rush to her father's defense when the obscene video surfaced on Oct. 7, perhaps a strategically wise move given the lack of damage her brand appears to have incurred.
Passikoff said his firm has been tracking the Trump brand for more than 20 years and at one point, it was the most powerful "human brand" ever, scoring higher than even Martha Stewart and Tiger Woods.
"But recent revelations, and his ongoing political rhetoric, have badly damaged his brand, and history proves that when a brand has been damaged this badly, it generally doesn't come back," Passikoff said.
Defensive move?
Damage to the Trump brand has perhaps been felt most sharply in the hotels that bear his name. The new Trump Hotel that is about to open in Washington, D.C., has reportedly slashed room rates in response to lower than anticipated reservations.
In Chicago, event planner Beth Bernstein asked the local Trump Hotel to take her name off its list of preferred vendors. ""I simply cannot bring myself to walk in the door there any longer," she said, according to a widely quoted Associated Press account.
For now, at least, the D.C. hotel -- housed in an old post office building -- is sticking with the Trump name, but a new chain of hotels being planned by the Trump Organization will be known as Scion. The name, notes a Trump news release, designates a "descendant of a noble family."
But unlike the 14 luxury Trump Hotels, Scion will be a more modest chain, similar to W Hotels and will feature rooms renting for just a few hundred dollars per night.
The company claims, not surprisingly, that it had never planned to plaster the Trump name on the new chain, wanting to build it as a distinct brand aimed at younger, less affluent guests. 
---