---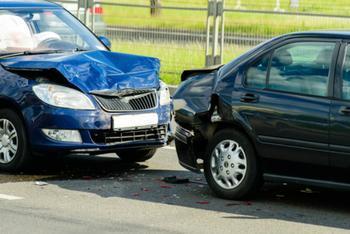 New cars are packed with airbags and other safety features. So why is the highway death toll still climbing?
The National Safety Council's preliminary estimates show deaths from car crashes were up a startling 9% in the first half of the year, compared to the first half of 2015. The death toll is a staggering 18% higher than the first six months of 2014.
According to the Council, some 19,100 people died on U.S. roads since January and 2.2 million were injured. The total cost is somewhere in the neighborhood of $205 billion.
The question is why? It may turn out to have little to do with vehicle safety and a lot more to do with numbers.
Coincides with low gas prices
It's telling that the increase in highway deaths began in 2014, because that's when gasoline prices began to fall sharply. As prices fell and stayed low, more people drove cars and they drove them more miles. With more cars on the road, the likelihood some would run into each other rose.
While many factors could have contributed to the rise in fatalities, the Council notes a stronger economy and lower unemployment rates are at the core of the trend. It says the average gasoline price in the first half of the year was 16% lower than the year before, resulting in a more than 3% increase in the number of miles motorists drove.
Fatal complacency
"Our complacency is killing us," said Deborah A.P. Hersman, president and CEO of the National Safety Council. "One hundred deaths every day should outrage us. Americans should demand change to prioritize safety actions and protect ourselves from one of the leading causes of preventable death."
And that means focusing more on some of the other factors that no doubt contribute to highway deaths. Drinking and driving seems to be on the decline but distracted driving isn't. As we recently reported, drivers have gone from texting behind the wheel to actually engaging apps.
The Council says drivers should never use a cell phone, even if it is in hands-free mode.
Drowsy driving has also emerged as a contributing factor, and it isn't just long-haul truck drivers who are most likely to nod off. People who travel for business may be tempted to drive longer than their physical stamina allows, just to make the next appointment.
Hersman says drivers should get plenty of sleep and take plenty of breaks during a long trip to remain alert.
Thanks
Keep an eye on your inbox, the lastest consumer news is on it's way!
Unsubscribe easily whenever you want
---