---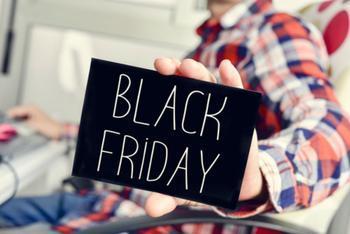 The big day is almost here. Friday is the official kickoff to the 2016 holiday shopping season.
But it's almost anti-climactic since retailers have been rolling out Black Friday bargains since Halloween. Still, millions of consumers will crowd stores and go online over the long holiday weekend because there will, in fact, be some pretty spectacular deals.
But be warned. Not everything you can buy on Black Friday is going to be the best price. Personal finance site WalletHub has studied retail prices and found that 78% of items will have a lower price on Black Friday. But 17.3% will actually be more expensive on that day.
If you know what categories are likely to have the most deals you will be less likely to make a costly error. According to WalletHub, you'll do best shopping for video games, appliances, furniture, and computers on Black Friday. You are less likely to save if you buy jewelry, clothing, and consumer electronics.
Retailers with the best deals
When it comes to retailers, Ace Hardware, Big Lots, BJ's, Harbor Freight, and True Value have the largest percentage of low prices, when compared to the same item priced on Amazon prior to Black Friday.
William Joyce, a marketing professor at the Stern School of Business, told WalletHub that consumers should be sure to read the fine print on Black Friday deals, to make sure they understand what they're buying.
Among the best Black Friday deals it's seen so far, WalletHub suggests these may be worth checking out:
Samsung refrigerator, 24.5 cubic feet, $899, marked down from $1,347, at AAFES
Denon Soundbar with wireless subwoofer; $350, marked down from $557, at Best Buy
15 foot arena trampoline, with basketball hoop, football game, basketball, and football; $250, marked down from $500, at BJ's
Kirkland Signature 42-inch mobile 16 drawer tool chest; $499, marked down from $900, at Costco.
A survey by Deloitte shows 79% of consumers plan to shop on Black Friday, but an increasing number plan to do their shopping online. In fact, shoppers this year said they plan to spend 51% of the holiday budget online.
Consumers estimate they will spend $400 during the long Thanksgiving holiday weekend, up from $369 last year.
---