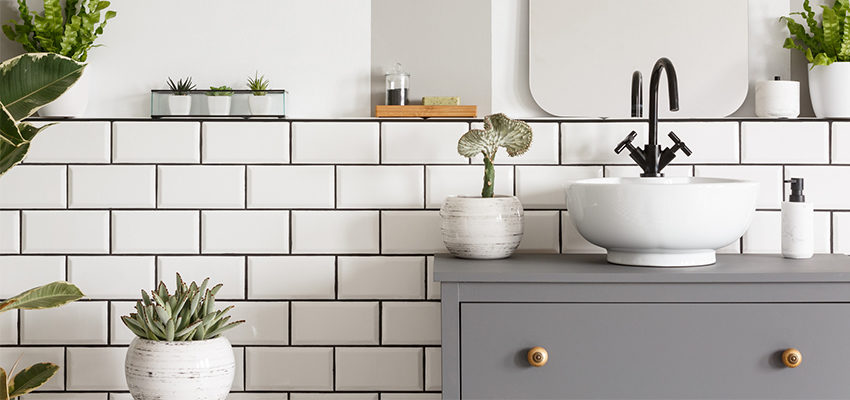 Everyone wants to have a fantastic bathroom, but a full remodel can take more time, effort and cash than you might want to spend on a small space. If you want to get organized and feel happy about the way your bathroom looks, we can help. Below are some of our favorite items to make your bathroom feel like a new space.
Makeup organizer
One of the most challenging things to manage in a bathroom is all the clutter. An excellent first step to revitalize any room is getting organized. This organizer can declutter your counter, keep your things arranged and give the room more space.
Shower curtain
Who likes a dirty, dreary old shower curtain? Brighten up your bathroom with a sparkling new one! We love this plant-themed shower curtain for its modern look, and it's a simple way to bring a new vibe into your space.
Memory foam bathroom rug
You probably stand in your bathroom far longer than you realize, so why not upgrade your experience with a foam bathroom rug? These matching rugs come in several colors and help keep your feet comfy.
Bathroom towel rack
These floating shelves are a classy and functional addition to any bathroom. They have a space for your towels and other bathroom items, as well as handy hooks and a rack for wet items and your robe.
Toothbrush holder and sanitizer
Take cleanliness to the next level with this toothbrush sanitizer. This device sanitizes and dries your toothbrushes every four hours using UVC rays. It's also a handy way to store your brushes off the counter and save space.
Bathroom canvases
The easiest way to liven up a room is through artwork, so why not hang some new canvas art on the walls? These matching prints will introduce some great colors and a new feel to your space.
Shower organizer
An organized shower is a huge part of having a functional bathroom. Put away all those random bath bombs, shampoos and soaps with this hanging organizer. Not only is it practical, but it has a classic finish for a high-end look.
Full-length mirror
Having a full-length mirror is a fantastic way to make a smaller bathroom feel more open. It's also an excellent tool to help you get ready and feel confident before starting your day.
Storage for bathroom products
Unsure where to put cotton balls, Q-tips or other daily products? These clear canisters are perfect for organizing these small items. Plus, they have an upscale style that makes your bathroom look like a whole new space.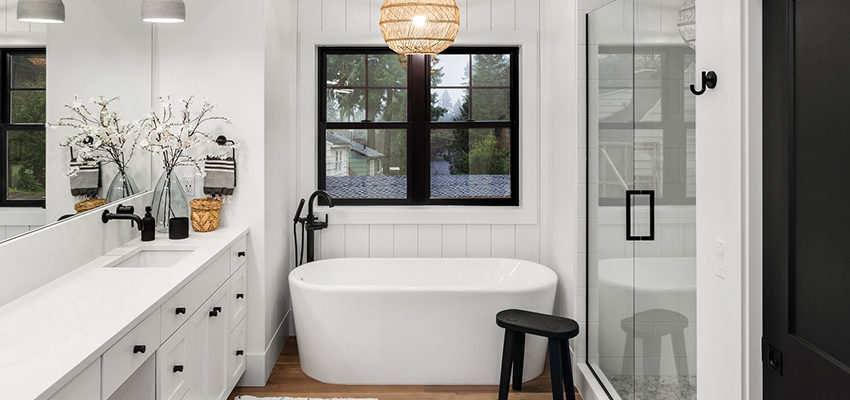 When sprucing up a bathroom, remember to think about what style you're looking for and the best ways to get organized. For significant bathroom projects that need more elbow grease, read our guide on bathroom remodeling contractors.