---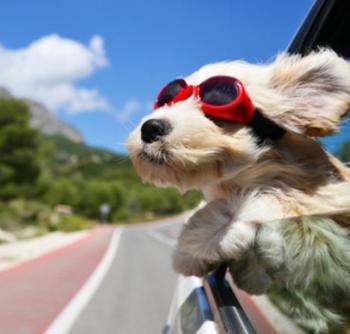 Increasingly, when America hits the road, pets go along for the ride. While consumers have always traveled with their dogs and cats, finding a hotel to accommodate everyone is now a lot easier than it once was.
Pet-friendly is now pretty much the rule, especially when it comes to popularly-priced chains. Motel 6 claims to be the first to put out the welcome mat for pets. They still welcome pets and don't charge an extra fee.
Red Roof Inn was also an early pioneer when it comes to pet-friendliness. The chain operates 435 hotels, coast-to-coast, where pets stay free. LaQuinta Inns & Suites and Kimpton Hotels also let pets stay without any kind of deposit or extra fee.
Check before you leave
Finding out whether your pet can stay for free may be the first thing you should do when selecting a hotel. Some hotels will let your dog or cat stay but will charge extra.
Besides waiving a pet fee, pet-friendly hotels are sometimes known to offer some amenities strictly for their four-legged guests. For example, some hotels will offer a pet bed, along with food and water bowls. Some have been known to leave a doggie treat in the room, much like they might leave a mint on the pillow for the human guests.
Still not that easy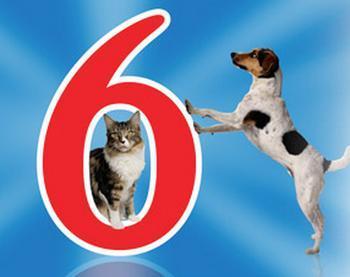 But despite the recent changes in the hospitality industry, many pet owners say they still have difficulty finding pet-friendly lodging. In a survey of more than 1,100 respondents, TripAdvisor found that 51% of pet owners say they left their pet at home on the last trip because it was difficult to find a pet-friendly accommodation. Seventeen percent said it was "expensive" to take a pet along on a trip.
"While most pet owners are passionate about their furry companions and prefer to take them along for the ride, they feel like they're barking up the wrong tree when it comes to finding pet-friendly properties," said Brooke Ferencsik, director of communications at TripAdvisor. "TripAdvisor travelers have helped throw pet owners a bone by identifying some great animal-friendly accommodations, with many of the best in show on the West Coast."
While the chains mentioned above welcome pets and waive any extra fees, a select number of boutique properties also go out of their way to make pets feel at home. Most, however, charge extra for pets and some of these fees may be quite high. Trip Advisor rated them and came up with what it says are the top 10 in the U.S.
Putting on the dog
1. Beachside Village Resort, Lauderdale by the Sea, Florida – Average Nightly Rate: $205+
The resort offers standard rooms, studios or suites by the ocean. The hotel will even walk your dog for you, upon request. The hotel welcomes pets weighing 35 pounds or less, but it's not free. There is a fee of $25 per night for pets.
2. Olea Hotel, Glen Ellen, California – Average Nightly Rate: $260+
This property in Sonoma County allows pets in the Hillside Queen Rooms and dogs will even receive a special welcome basket which includes treats, bowls and towels. It charges a nightly pet fee of $25.
3. Bardessono, Yountville, California – Average Nightly Rate: $650+
This boutique hotel says it pampers both its human and pet guests, featuring organic cotton bed linens and hand-crafted bath products. Pups will be given plush dog beds and bowls to enjoy their supper. Just as the cost for humans is a bit pricey, so is the pet fee – $150 a night.
4. Inn of the Five Graces, Santa Fe, New Mexico – Average Nightly Rate: $650+
This is another upscale pet-friendly hotel in a historic neighborhood. Five rooms are set aside for guests traveling with pets weighing 50 pounds or less. The nightly pet fee is $75.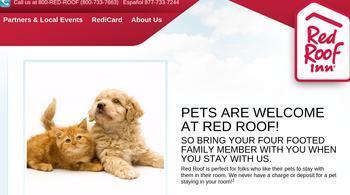 5. Five Pine Lodge & Spa, Sisters, Oregon – Average Nightly Rate: $235+
Three cabins on this property are reserved for pets and their owners. The rooms are plush for the humans' enjoyment while nearby hiking trails offer a romp in the woods for traveling dogs, to burn off excess energy. There is a fee of $25 per night for pets.
6. The Grand Del Mar, San Diego, California – Average Nightly Rate: $595+
This Mediterranean-style property rolls out the welcome mat for pets, providing their own beds, bowls and toys. The dogs have to be small, however – 25 pounds or less. The one-time pet fee is $100.
7. Sunglow Ranch – Arizona Guest Ranch and Resort, Pearce, Arizona – Average Nightly Rate: $299+
Situated on 475 acres, pets might enjoy this resort as much as humans. Again, pets need to be small, weighing 25 pounds or less. There is a fee of $25 per night for pets.
8. Allison Inn & Spa, Newberg, Oregon – Average Nightly Rate: $330+
Animals are welcome in terrace-level rooms where dogs will be pampered with treats and kibble. There is a one-time fee of $50 for pets.
9. Low-Key Hideaway, Cedar Key, Florida – Average Nightly Rate: $90+
The least expensive hotel on Trip Advisor's list, Low-Key Hideaway limits bookings to adults but allows up to two "well-behaved" pets. The pet fee is also among the lowest – $10 per night.
1o. The Oxford Hotel, Bend, Oregon – Average Nightly Rate: $299+
This boutique hotel says it strives to provide a memorable stay for travelers and pets alike. It offers pet amenities like a bed, travel-size dog bowls, pet salve, organic dog treats, and a map of nearby parks and trails. There is a one-time fee of $55 for the pet package.
---