---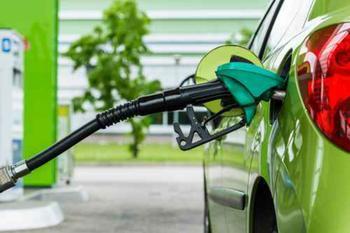 Motorists hitting the road for a Labor Day weekend excursion will find rising gasoline prices in most regions of the country, as higher oil prices have their effect. Still, prices are generally lower than at this time last year.
According to the AAA Fuel Gauge Survey, the national average price of self-serve regular is $2.22 a gallon, up nearly three cents from last week and nine cents higher than a month ago. But compared to this time last year, gasoline is about 23 cents a gallon cheaper.
The national average price of diesel fuel is $2.36 a gallon, up two cents in the last seven days but down 20 cents from a year ago.
The West is more expensive
This weekend, motorists in the western states will face the highest prices. The statewide average is $2.68 a gallon in California and $2.64 a gallon in Washington state.
Prices at the pump have also risen sharply in recent days in Michigan, where the statewide average is $2.35 a gallon. Pennsylvania drivers are paying an average of $2.34.
As usual, the cheapest fuel prices are found in the Southeast. South Carolina's average gas price is $1.96 a gallon and Alabama's is $1.99. Mississippi's average price is right at $2.
Consumers can't really complain, since gas prices have remained stable over the summer in spite of what we now know to be significant demand. In a Tweet, Patrick DeHaan, senior analyst at Gas Buddy, notes the government's latest numbers for June show record demand for that month, beating the previous record set in 2007, just before the start of the Great Recession.
55% of us hitting the road
AAA estimates 55% of Americans will take a road trip over the Labor Day weekend to take advantage of lower fuel prices. It says Americans may purchase as much as 400 million gallons of gasoline over each of the three days.
Where do prices go from here? AAA says there are a couple of things to keep an eye on. The price of crude oil is approaching $50 a barrel again, and that could keep prices elevated more than usual during the fall. There is also the threat of tropical storms in the Gulf Coast states, which could affect refinery operations.
All things being equal, however, the significant glut of oil still on the world market should keep prices within check as refineries switch over to cheaper winter-grade fuel.
---