---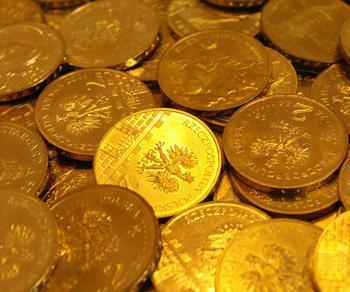 You resisted the gold bug as long as you could, but in 2011, persuaded by non-stop commercials on cable TV, you gave in and purchased some gold coins, when the price was about $1,900 an ounce.
The last few weeks have been painful, as the price has plunged to around $1,200. Gold has just turned in its worst quarterly performance on record. Now what? Should you cut your losses and sell or hang on?
That's for you and your financial advisor to ultimately decide but it might be premature to sell, if you own physical gold.
Declines in the futures market
Market analysts point out that gold's crushing losses have occurred in the futures market. Traders bid for gold based on what they think it will be worth in the future. But in the here and now, gold appears to be holding its own.
Rick Harrison is co-owner of Gold and Silver Pawn Shop in Las Vegas and star of the History Channel's top-rated reality series, "Pawn Stars." Buying and selling gold is his business.
"I'm having a difficult time right now getting physical metal," Harrison said in an interview with CNBC. "There's just a shortage of the physical metal out there. The private mints, the government mints, they're behind. The physical side is having a hard time catching up."
That suggests that people who own physical gold aren't rushing to sell it – a good sign if you are holding gold coins. Just the laws of supply and demand suggest that will keep prices from falling much further.
The fear factor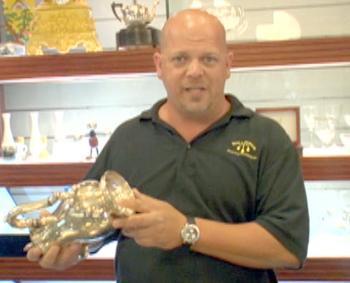 Gold prices rise and fall on the fear factor. In 2011 there was a lot of economic fear, both domestically and internationally. Today, there is less fear and that's one reason for gold's dramatic decline. Another is the steady rise in the U.S. dollar. Still, Harrison believes gold is a good thing to have around.
"I believe the people who invest in it don't put a lot of money in it and regard it as an insurance policy," he said.
That may be the key. How much money do you actually have tied up in gold? If it isn't a sizable amount, maybe you can afford to sit on it.
Financial planners has said having some gold in your portfolio – from one to five percent – can help provide balance to your overall wealth. When stocks go down, gold tends to rise.
Time to buy?
If you haven't bought physical gold but are thinking about doing it, is now the time? Some market analysts argue that it is, pointing out the current price is close to the cost of actually mining the metal. Others caution that it is too early. Market indicators have been mixed.
If you do decide to purchase physical gold, keep in mind that companies that sell the coins mark them up. Make sure you know what the premium is and that it is not excessive. Buying from a reputable dealer is also very important.
At the moment, the decision to buy or sell gold should not be made lightly and should be made in consultation with a trusted, objective financial advisor.
---