---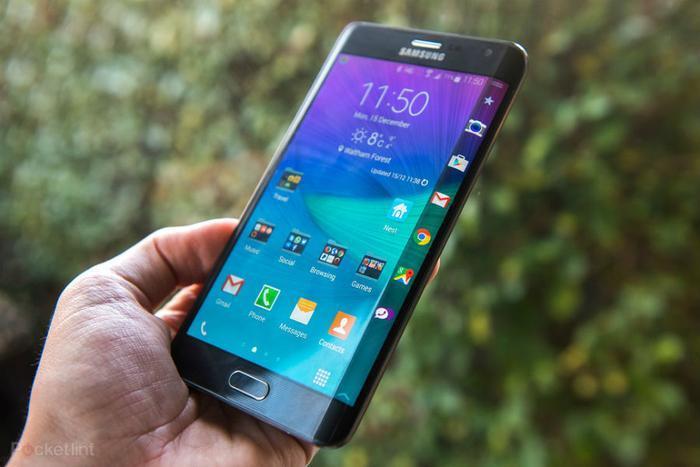 Samsung has officially acknowledged the obvious. It has asked all cell phone carriers and retail stores to stop selling the Galaxy Note 7 smartphone.
"Consumers with an original Galaxy Note7 or replacement Galaxy Note7 should power down and take advantage of the remedies available, including a refund at their place of purchase," the company said in a statement.
For Note 7 owners, it has been a stressful few weeks, to say the least. The critically acclaimed device, introduced August 19, was involved in dozens of incidents in which the battery overheated and caught fire.
Replacement phones
On September 2, Samsung announced it would replace the more than one million Note 7s that it had sold thus far with replacement phones, modified to prevent the overheating.
But a few of the replacement devices apparently still had the problem, including one that forced the evacuation of a Southwest Airlines jet. Samsung said it is working with the U.S. Consumer Product Safety Commission to get to the bottom of the issue, but in the meantime it will stop making and selling the Note 7.
What to do
Consumers who own a Note 7, and now are on their second device, will need to exchange their phones for another model. The mobile providers and other retailers have indicated they will try to make the process as painless as possible, waiving restocking fees and providing refunds for purchased accessories.
Samsung is instructing consumers with a Note 7, either the original or the replacement, to turn it off and take it to the retail outlet where it was purchased. Consumers who bought their phone directly from Samsung should call 1-844-365-6197 for instructions.
Consumers can receive a full refund, allowing them to purchase some other device, but Samsung is offering an incentive to those willing to go with another Samsung model. The Note 7 may be exchanged for a Samsung Galaxy S7 or a Galaxy S7 edge and the consumer will receive a refund of the price difference between the devices. Those who choose that option will receive a $25 gift card or bill credit.
Shop online
Verizon is instructing its customers to shop for a replacement phone online, then to bring their powered-down Note 7 to a Verizon location for a refund. Customers will also be credited any Galaxy Note 7 equipment charges.
AT&T is giving its customers similar advice, telling them they can exchange their phones for any other Samsung smartphone or any other smartphone.
Is this the end of the Note 7, which debuted a few weeks ago to praise from technology experts? Probably.
CNBC reports that the company has permanently ended production, noting it would be difficult to resume production, marketing, and sales of the device, even if it were to eventually get a clean bill of safety health.
Thanks
Keep an eye on your inbox, the lastest consumer news is on it's way!
Unsubscribe easily whenever you want
---