---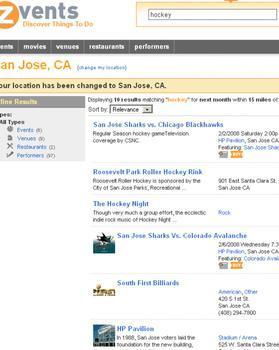 With a little less than a month until summer, many people are making plans to go to concerts, festivals and local outside events. But with so many activities going on all at once, what's the best way to find out what to do?
Today there are a bunch of apps and websites that let you know what's going on in your area, so we decided to pick out some of the best ones, like Zvents for example.
The company began in 2004 and since then Zvents has been a pretty popular site that tells you what's going on both in and out of your area. It allows you to purchase tickets to events too.
The creators of the site say 10 million people use it each month and 15,000 advertisers promote all kinds of events every month as well.
Whether you're looking to attend a ballgame in your area, some sort of community event or a local play, all you have to do is go to the events page of the site and you'll see a list of things that are up and coming. You can search for events by event type, city or by date.
The site allows you to click on different holidays throughout the year too, just to see what events are taking place on that day. And if you have an event of your own, you can put it on the site and get the word out to millions of users.
And besides clicking on the events tab, you can click on movies, venues, performers and restaurants too.
In the restaurant section, you can make your selection by cuisine, price, city or user rating and the restaurant page automatically brings up places to eat in your area--without you having to do a search. And by clicking on a particular event, you can buy tickets on the site, but you can't purchase them on the mobile app.
A couple of years back Zvents was purchased by Stubhub, which is a part of eBay.
WikiDo
WikiDo is another good site to search for events and extremely easy to use.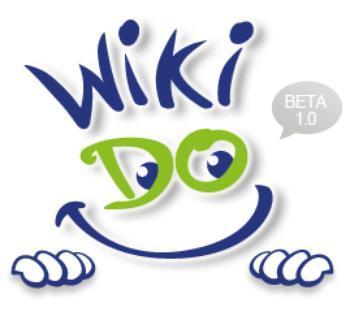 All you have to do is enter your town into the search field, type in what you want to do and when you want to do it and the site gives you a list of things to do under a variety of categories.
For example, when I researched the events that were in my town, the site quickly gave me 82 different things to do today, so it really gives you a lot.
Wikido's categories cover many activities, as you can look for social events, religious events, something in the arts, sports, restaurants, fitness activities, you name it.
In addition, the creators of the site encourage users to provide feedback for the events they attend, so other people can know how good a venue, restaurant or sporting event was.
And just like on Zvents, you can add and promote activities of your own. In fact, all of these sites allow you to add an event if you want to.
CultureMob
The site CultureMob works a bit differently, at least during the sign-up process. When registering for the site, users put checks next to their categories of choice, whether it's books, film, music, theater or food.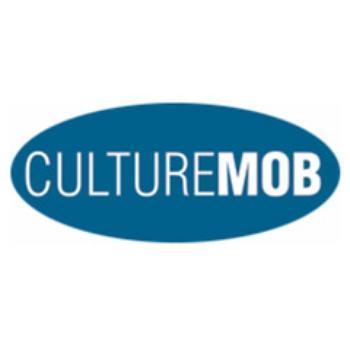 CultureMob definitely caters to those who are interested in arts and entertainment more than anything else. In addition, the site gathers information about your Netflix and iTunes choices so it can recommend things for you to watch and listen to.
CultureMob uses a bunch of local writers too, who specialize in each category, so you can get first-hand opinions and reviews about the events in your area.
So between finding an array of things for you to do, giving you direct on-the-scene-reviews and having an interactive component, CultureMob is a very cool site to check out if you haven't done so already.
Eventful
Arguably the most popular of the event sites is Eventful.com
The creators of the site say it gives users millions of local events to choose from and it has the most comprehensive selection of things to do than any other event site.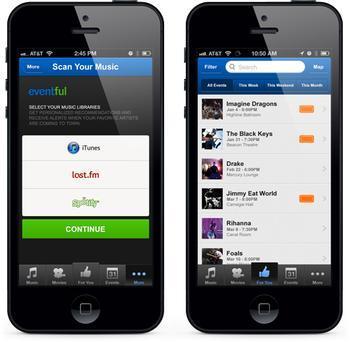 In addition, Eventful tells you about local events on its mobile app. And it can email you the activities too, so you can be alerted through a number of ways.
The site has a "Demand it" feature as well, that lets users choose where they want events to take place.
So if a certain community wants the Dave Matthews Band to come to their town for example, they could demand it on the site. The creators of Eventful say musicians, comedians and entertainers go to the site to see where people want them to come.
Look, summer time offers a lot of things to do, and sometimes it can be a challenge to figure out where to start looking.
Sure you can go to one site for movies, another site for restaurants and so on, but you may find it easier to go to a single website, so you can learn about all of the best activities in one shot.
Additionally, these sites and a few others like it are good for those who move to a new town, as they can help you find out what's going on, so you're not just wandering around town aimlessly.
---