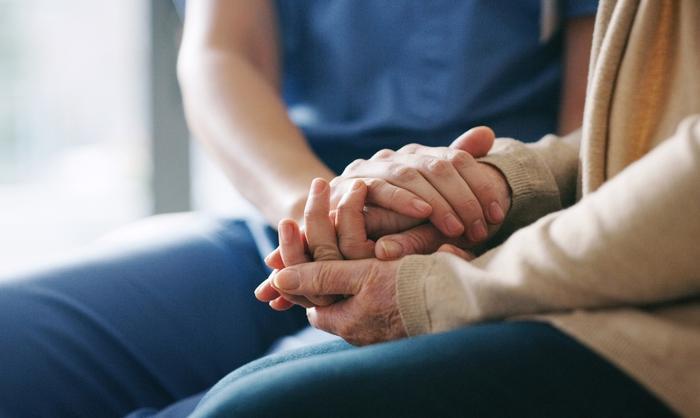 At least a third of COVID-19 deaths in 26 states have occurred in nursing homes and assisted living facilities, according to data from the Kaiser Family Foundation. 
In light of these grim numbers and the fact that many facilities are limiting or excluding outside visitors (which could lead to social isolation for residents), many families are considering bringing their parents or loved ones home. 
Some health experts argue that it's the right move since elderly individuals are more vulnerable to the virus and because it tends to spread more easily in settings like long-term care facilities. However, there are several factors to consider before deciding to take a loved one out of an assisted care facility. 
'Extraordinarily transmissible'
Given that the elderly are particularly vulnerable to the virus, one expert says removing loved ones from facilities with confirmed coronavirus cases may be the best course of action. 
Michael Mina, an assistant professor of epidemiology at the Harvard T.H. Chan School of Public Health and its Center for Communicable Disease Dynamics, said that because the virus spreads more easily in settings like nursing homes and hospitals, these places may not be the best place for elderly people to live right now. 
"I do think as many people as we can get out of these homes, [it] is probably better," Mina told the Harvard Gazette. "I think that this is an extraordinarily transmissible virus. I think it's more transmissible than we recognize and actually preventing it from spreading within nursing homes is an extraordinary feat." 
"It's a real concern and I think as much as we could potentially do to get people out of them would be optimal," Mina added.
What to consider
Before inviting elderly parents or loved ones to live in your home, families should consider the following, according to ElderLawAnswers.com: 
Can your family provide adequate care? Take stock of your loved one's needs and decide whether you have the physical and emotional stamina to meet those needs. Elderly family members may need help with eating, dressing, medication, and going to the bathroom. Home setup should also be considered before bringing your loved one home. For example, some individuals may require a stair lift or other home aid in order to safely move around the home. 

Can you ensure that the virus won't enter your home? If you or a family member is still working outside the home, you will have to take extra precautions to prevent infection. If your entire household has been sheltering in place, you may be in a better position to keep the virus out and elderly family members well. 

Can your loved one eventually return to the facility? Check with the facility to see if they will allow your family member to be readmitted once the virus has become less hazardous.