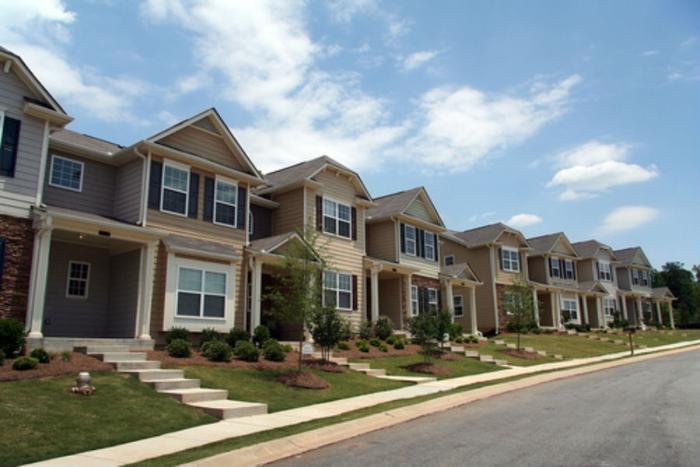 They're springing up everywhere. Spacious condos in developments with every conceivable amenity and creature comfort. Surrounded by walls and accessible only through gates, just about anyone can visit, but to live there you must be 55 or older.
At a time when home-building is in steep decline, these developments are keeping builders busy and profitable. Earlier this year, the National Association of Home Builders (NAHB) issued a very bullish forecast for age-restrictive communities.
It predicted strength in the segment would continue over the next decade as Baby Boomers seek to downsize or relocate.
Selling a lifestyle, not homes
Michigan builder Pinnacle Homes recently launched seven new luxury communities for homeowners in the 55-plus sector. Pinnacle Homes Managing Partner Howard Fingeroot said the company isn't selling homes as much as it is a lifestyle.
"Traditionally, adults ages 50 and older have either moved to smaller homes with fewer amenities or stayed in the same homes where they raised their kids, dealing with maintenance and remodeling issues as necessary," Fingeroot said.
"As more Baby Boomers approach retirement, we're seeing a demand for homes that require little to no maintenance, include modern amenities that support the luxurious look and feel of their lifestyle, and are in or near the areas where they raised their families and made friends."
Things to consider
If you're in that age group and thinking about moving to an age-restrictive community, here are some things to consider first: will you like the location? If you currently live near an urban core, will you like the move to the suburbs or countryside, where many of these developments are being built?
Will you enjoy being surrounded by other people your age and from the same economic background? For many, this is no doubt a selling point, but it might not be for everyone.
Can you live with the rules? These types of developments tend of have stronger regulations than the typical home owners' association, not least of which are rules determining who can live there. If a son or daughter needs to move back home for a time, they can't if mom and dad are living in an age-restrictive community.
Dave Hughes, founder of Retire Fabulously, says moving to an age-restrictive community introduces a number of lifestyle factors that aren't present in other situations. He suggests doing your due diligence and gathering as much information as you can before making such a life-changing move.