---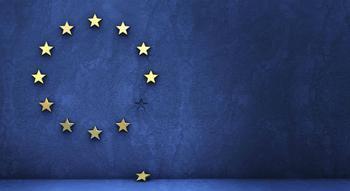 U.S. consumers awoke Friday morning to some shocking news. Voters in the UK voted Thursday to withdraw from the European Union (EU), a political and economic union of 28 European countries.
The so-called Brexit issue has been in the headlines for weeks, though most consumers have probably ignored it. It didn't seem to affect us. Some likened it to a big fuss over nothing, similar to the Y2K hysteria of 1999.
As voting day approached, the polls all signaled growing strength on the side favoring to remain in the EU. The global political and economic establishment all favored Britain remaining a part of the EU, so when the forces advocating a break prevailed with 52% of the vote, it was a shock.
Global stock markets plunge
The first impact was a massive drop in global stock markets. Japan's Nikkei Stock Exchange plunged nearly 8% with stocks opening sharply lower on Wall Street. And consumers who have retirement assets in stocks might be the most affected, at least in the short term.
Markets price based on certain assumptions, and stocks have risen over the last couple of weeks on Wall Street due to the strong belief that Britain would remain a part of the EU. Because the opposite has happened, stock values are being repriced.
But plenty of market analysts are pointing out today that, just as the market's value yesterday was unrealistic, a drastic drop in prices might also be an over-reaction to events.
"The reaction we're seeing in markets today is far more exaggerated and far more pronounced because it was so unexpected," Kristina Hooper, U.S. investment strategist at Allianz, told CNBC.
So what kind of reaction should U.S. investors have? That's a matter for investors to discuss with a financial adviser, because each individual is different.
Key points
For consumers who haven't been following events across the Atlantic until today, here are some key points:
Nothing is going to happen immediately. It may take some time for the details of Britain's withdrawal to be negotiated.
U.S. stock prices may go down in the short term. How long they will stay down is anyone's guess, though there are plenty of advisers who suggest these events will present an excellent opportunity for investors who have been sitting on cash.
The real implication is for the future of the EU itself. Greece nearly exited last year and a number of weaker nations might follow Britain's example.
Some have predicted the UK economy will slip into recession as a result of the vote. If a major trading partner suffers a recession, there is always the danger it could spread to other nations.
A bigger implication of the British vote might well be political. After years of the world moving toward a single connected global economy, the British people have revolted, saying they want out. Politicians around the world might well tap into similar sentiments in their own countries.
---