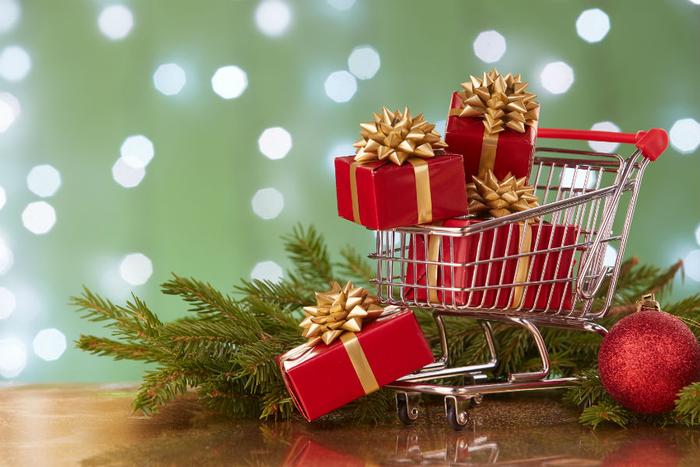 The holidays can be a stressful time for many reasons, but one overriding concern may be the money that's involved. Gift-giving can put a strain on any budget if it's not properly managed.
A new survey by Union Bank focuses on how consumers -- especially young people -- view their spending around the holidays. Previous surveys have shown mixed results when it comes to the projected total spending this holiday season, but it's likely that some things will remain constant -- we'll probably end up spending more than we planned.
A surprising 44 percent of millennials say they will use the amount of money they are spending on the holidays as an excuse not to travel home for the holidays. They plan to tell Mom and Dad they just don't have money for airfare after purchasing and shipping all the gifts.
More than half of millennials say they feel pressure when it comes to making out a gift list and buying gifts for people they aren't that crazy about. They're not alone in that regard, with 40 percent of consumers generally feeling that way.
Gifts for Mom and me
Twenty percent of GenZers, the generation right behind millennials, are allocating the biggest portions of their gift budgets to Mom -- and themselves, spending up to $500 on the two gifts.
Holiday spending issues can also add stress to relationships. Half the consumers interviewed admit to not being on the same page with their significant other when considering gifts for one another.
"While many of us enjoy spending time with family and friends during the holiday season, it can also be a stressful time of year for many," said Pierre Habis, head of consumer banking at Union Bank. "In fact, we find that people feel pressure to overspend and may make poor financial decisions at this time of year, the repercussions of which can linger for months into the New Year."
Habis says couples, especially, should use the holidays as an opportunity to talk about money and learn to adopt better financial habits.
Six months to pay for the holidays
The survey shows that two-thirds of consumers will set out with a holiday spending budget that they'll overshoot. Researchers say that these consumers will take six months to financially recover so they can pay off the resulting credit card debt. Thirty percent admit to overspending just to impress family and friends.
Even though a lot of holiday purchases have already been made, it's still not too late to control spending through the end of the year.
Cambridge Credit Counseling, a non-profit credit counselor, advises its clients not to use credit cards for holiday spending since it easy to run up huge bills. If using cash is not always practical, consider purchasing a gift card from one of the credit card companies preloaded with a set amount of cash. Once the balance reaches $0, your shopping is done.