---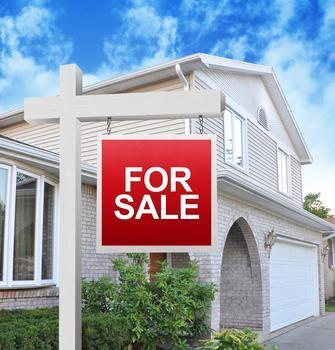 You've put your house on the market. Or maybe it's had a "For Sale" sign in the front yard for some time now. You read that the housing market is picking up, so why isn't your home selling?
In situations like these, it's easy to blame your real estate agent. Kimberly of Stone Ridge, N.Y., did. She says she listed with a Century 21 agent, dropped the price and made the improvements the agent suggested.
"Over the next few months, we dropped the price even further," Kimberly wrote in a ConsumerAffairs post. "Every time we contacted the agent to let him know our plans, he seemed less than eager about the market. In the meantime, comps in our development were selling at a higher price. He continued to recommend we rent the house out instead of sell."
Then Kimberly says they got their first offer. It should have been a time of celebration, but she says it wasn't.
Wrong price
"When our agent came back with a verbal counter, he quoted us the wrong price," she writes. "We figured this out when we decided on a price lower then the actual counter. By this time, we lost the buyers."
Kimberly says they finally sold their house, but claims her agent went from being unhelpful to, as she put it, "sabotaging" the deal. While this may be an extreme example, it raises the question, what should Kimberly expect from her real estate agent? And how can she tell if the agent is holding up his or her end of the bargain?
James Paffrath, CEO of the real estate site Realtypin.com, says these questions should have been addressed at the beginning of a relationship between a seller and listing agent.
Level of comfort
For example, if the agent sat down with you and explained a specific strategy for selling houses in your area, is that strategy still being carried out? So you need to select an agent who gives you a certain level of comfort that he or she knows what to do and will do it.
"You need someone that can guide you through the process," Paffrath said. "Even if you've bought and sold homes a bunch of times before, you probably haven't done so since the recession – and things have changed considerably since the housing market collapsed. So, if you don't 'mesh' with your Realtor, and don't feel like this is going to be a team effort, you don't have the right person."
One sign of a good agent is someone who will treat you as a partner. You should be able to ask questions freely and get answers that make sense, without feeling like you're being talked down to.
Look for signs that the Realtor is organized. If they never seem able to put their hands on important information, that's a bad sign. Being disorganized could mean you lose a sale.
Signs of a good agent
There are also indicators that a Realtor you're considering would be a good choice. One indicator is the use of technology.
"Buyers are using state-of-the-art methods to find their homes, so your Realtor needs to be using state-of-the-art methods to market your home," Paffrath said. "For example, don't just take a bunch of still pictures. Instead, upload a video tour of your home, too. Or, make sure that your listing is properly optimized for smartphone users, since so many people use their phones to house-hunt on their lunch breaks at work. Or, use Twitter and Facebook to get the word out, instead of just posting your listing on a bunch of random websites."
A good real estate agent is constantly coming up with new ideas. If you home takes a little longer to sell than you like, Paffrath says a good agent won't just sit around and wait.
"Instead, she'll be figuring out new ways to market it – whether it means finding new websites to list it on, new pictures that give a better view of the home's best features, a better video tour, or a fresh idea for an open house.
Above and beyond
Some agents will go above and beyond the call of duty and Paffrath says they should be prized. But perhaps the overriding quality that a good Realtor brings to the table is the ability to know exactly how to price the home so that the seller doesn't over-price the market or leave money on the table.
That means a good agent will spend plenty of time looking at your property and asking questions. The goal for both you and the agent, after all, is a speedy sale at a price that accurately reflects the market.
---