---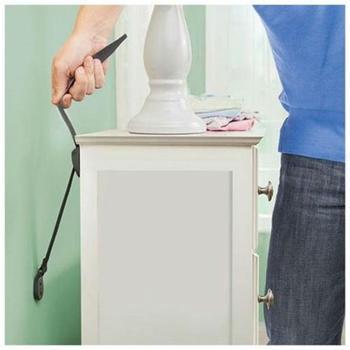 Yard sales and thrift stores are great places to snag a bargain. However, the thrill of getting a good deal can be quickly overshadowed by the realization that you've purchased a recalled item.
Recently, IKEA issued a massive recall of dressers and chests following the deaths of six toddlers. While these dressers are no longer sold in stores, they -- like so many other recalled items -- may still be found in other places.
Illinois Attorney General Lisa Madigan has teamed up with Kids in Danger (KID), a nonprofit organization that aims to protect children by improving children's product safety, to bring awareness to this fact.
Before buying a second-hand item online or elsewhere, Madigan urges consumers to check recalled products first. Online sellers on sites like Craigslist or eBay may not realize that their product has been recalled.
Ensuring safety
"Consumers shopping for used products should know that recalled products may be sold online without warning," Madigan said in a statement. Failure to check recalled products could mean ending up with an unsafe item in your home.
By checking recall information before purchasing a used item, Madigan says consumers can learn what repairs need to be made in order to make the item safe.
Important recall information is disseminated on Madigan's Recall Hotline (1-888-414-7678) as well as at CPSC.gov.
Preventing accidents
In addition to preempting a purchase by making sure the item hasn't been recalled, consumers -- especially those who are parents -- should take steps to prevent tip-over accidents in their homes.
Tip-over accidents, which can happen when furniture is not anchored to a wall, were at the center of IKEA's recall of 29 million dressers. They have been responsible for an increasing number of deaths and injuries across the country.
Madigan and KID stress the importance of securing furniture and urge families to follow CPSC guidelines for anchoring furniture.
The CPSC's guidelines for securing furniture are as follows:
Anchor furniture to the wall or floor

Place televisions on sturdy, low-base stands or furniture, or anchor the furniture and the television on its base, and push the television as far back to the wall as possible

Keep remote controls, toys, and other items of interest to children off of television stands or furniture

Keep television and cable cords out of reach

Ensure that freestanding kitchen ranges and stoves are installed with anti-tip brackets.
---