---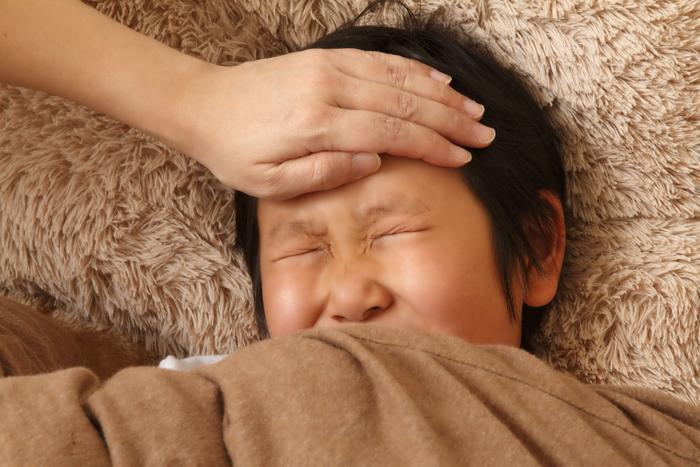 Just as kids around the country headed back to school, a dangerous respiratory virus hit the U.S., specifically targeting children.
The Centers for Disease Control and Prevention (CDC) defines Enterovirus D68 (EV-D68) as "one of many enteroviruses," which have the habit of mutating quickly. EV-D68 isn't anything new – it was first identified in California in 1962.
However, doctors don't see this disease very often. The CDC says EV-D68 has been rarely reported in the U.S. over the last 4 decades.
Sudden appearance
All of a sudden there has been an outbreak, primarily affecting young children. On August 19 CDC was notified by Children's Mercy Hospital in Kansas City, Mo., of an increase in patients examined and hospitalized with severe respiratory illness, including some admitted to the pediatric intensive care unit.
Four days later CDC got a report from the University of Chicago Medicine Comer Children's Hospital of an increase in patients similar to those seen in Kansas City. EV-D68 was identified in 19 of 22 specimens from Kansas City and in 11 of 14 specimens from Chicago.
Since them, reports of the disease have come from hospitals in at least 10 states, mostly clustered in the Midwest. Many of the children diagnosed with the disease have ended up in intensive care.
Though people with the virus can get very sick, doctors say they usually don't die. However, Missouri health officials say mortality rates from previous occurrences of the disease are hard to come by.
Like a bad cold
Doctors say parents should be on the lookout for symptoms that are similar to a cold, but a lot worse. Many of those who get EV-D68 have difficulty breathing and make a wheezing sound.
How it spreads is not completely understood, in part the CDC says, because is has been so rare. Because of its respiratory nature, the virus can be found in respiratory secretions such as saliva and mucus.
"The virus likely spreads from person to person when an infected person coughs, sneezes, or touches contaminated surfaces," the CDC says.
No vaccine
Unfortunately there are no vaccines or specific treatments for EV-D68, and clinical care is about the only treatment. The CDC says health care providers should consider EV-D68 as a possible cause of acute, unexplained severe respiratory illness; suspected clusters or outbreaks should be reported to local or state health departments.
The Missouri Department of Health reports that of the 300 children admitted to a Kansas City pediatric hospital, 15% were placed in intensive care. The Department says parents and health care professionals should take careful steps to avoid spreading the virus.
Precautions
Wash hands often with soap and water for 20 seconds, especially after changing diapers;

Avoid touching eyes, nose, and mouth with unwashed hands;

Avoid kissing, hugging, and sharing cups or eating utensils with people who are sick;

Disinfect frequently touched surfaces, such as toys and doorknobs, especially if someone is sick;

Stay home when feeling sick, and obtain consultation from your health care provider
While many young parents tend to over react to slight changes in their child's health, doctors say erring on the side of caution might be called for in this case.
If a child has symptoms of respiratory illness, it could just be a cold, or it might not be. It's best to seek a medical opinion, especially if you live in an area where the virus is prevalent.
---