---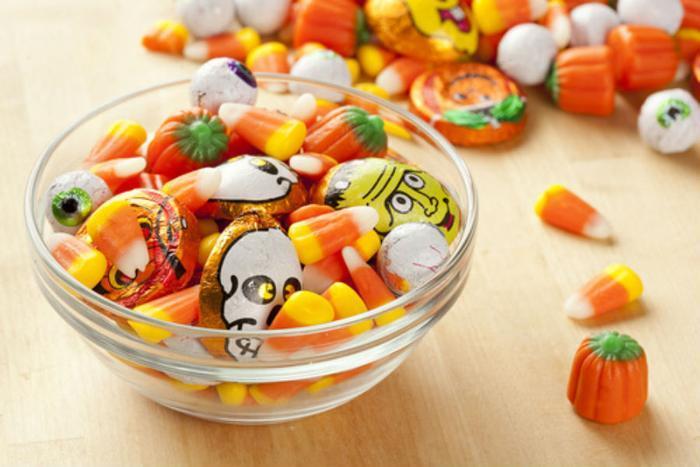 Halloween and candy go hand-in-hand, but consuming too many sugary treats can be harmful to kids' health. So how can parents keep their children from overindulging in sweets this year?
To start, it's important to recognize that moderation is key. Allowing kids to have one or two pieces of candy after trick-or-treating is okay, says Karla Shelnutt, a University of Florida Institute of Food and Agricultural Sciences nutrition expert.
But after Halloween, parents should make sure to watch kids' candy intake. Shelnutt recommends that parents space out the rest of the candy over days or even weeks. In addition, parents may want to explain to their kids why eating too much candy at once isn't a good thing.
Tips for a healthier Halloween
Shelnutt notes that kids who are between the ages of 6 and 8 need around 1,200 to 1,600 calories per day; just one or two candy bars can provide about 10% of those calories.
To keep kids healthy and reduce the risk of childhood obesity, parents can make an action plan to help reduce the temptation that may stem from having too much candy around.
Here's what parents can do to keep an influx of Halloween candy from impacting kids' health, according to the academy: 
Consider not buying candy

Don't open the candy too early

Establish limits

Portion control

Make candy trades by finding things your kids want more and switch out for the candy

Don't leave candy in plain sight

Be mindful

Donate extra candy
Alternative treats 
Parents can also consider buying healthier alternative treats to pass out on Halloween and have around the house during the days and weeks that follow.
Having several fun, non-candy options around can go a long way towards helping kids stay healthy. Here are a few alternative treats to consider: 
Cheddar flavored crackers
100% fruit snacks or leathers
Sugar-free gum
Animal-shaped crackers
Mini rice cereal treat bars 
Cereal bars made with real fruit
Individual fruit cups
Mini 100% fruit juice boxes 
Low-fat pudding cups 
Pretzels 
---