---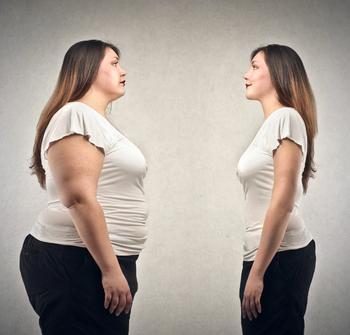 Lots of things can make us fat -- too much food, too much sitting around and so forth. But researchers at Washington University in St. Louis (WUSTL) say there's another factor, one you might not of: the microbes in your gut.
Working in mice transplanted with intestinal microbes from lean and obese twins, a new WUSTL study shows that altering the microbial mix prevents mice destined for obesity from gaining weight and fat or developing related metabolic problems linked to insulin resistance.
But there's a caveat: Microbes associated with leanness can't take up residence in mice with "obese" gut microbes unless the animals eat a healthy diet. The research is reported Sept. 6 in the journal Science.
"Eating a healthy diet encourages microbes associated with leanness to quickly become incorporated into the gut," said senior author Jeffrey I. Gordon, MD, director of the Center for Genome Sciences & Systems Biology at Washington University.
"But a diet high in saturated fat and low in fruits and vegetables thwarts the invasion of microbes associated with leanness. This is important as we look to develop next-generation probiotics as a treatment for obesity," Gordon said.
While the research may lead to effective new treatments in the future, for now the advice remains the same: eat your vegetables and move around a little.
The study
The research involved identical and fraternal female human twin pairs, ranging in age from 21 to 32, in which one twin is obese and the other lean. This stark weight disparity occurs in about 6 percent of twins and is more common among fraternal twins than those who are identical.
As part of the study, the twins' gut microbes (captured from fecal samples) were transferred into mice that had been raised in a previously microbe-free environment. Because mice naturally eat each other's feces, the researchers had a chance to observe what happens when a mouse carrying a collection of gut microbes from an obese twin is housed with another mouse carrying gut microbes from the lean twin.
Do the mice transfer microbes to one another through their feces, the researchers asked. And if so, which microbes ultimately take over?
The answer depends on diet.
If the animals ate a healthy diet low in saturated fat and high in fruits and vegetables, microbes from the lean twin invaded the gut of the mouse with the obese twin's microbes, preventing weight gain and the development of metabolic problems associated with insulin resistance. In people, insulin resistance is associated with significant weight gain and typically is the first sign of metabolic problems that eventually can lead to diabetes.
In 2009, a study by Gordon and his colleagues indicated that the collections of microbes in the guts of obese people lack the diversity and richness of people who are lean. This observation was confirmed by the new research.
"We think the lack of diversity leaves open niches – or jobs, if you will – that can be filled by microbes associated with leanness," he said. "Our results underscore the strong interactions between gut microbes and diet and help illustrate how unhealthy diets select against gut microbes associated with leanness."
---