---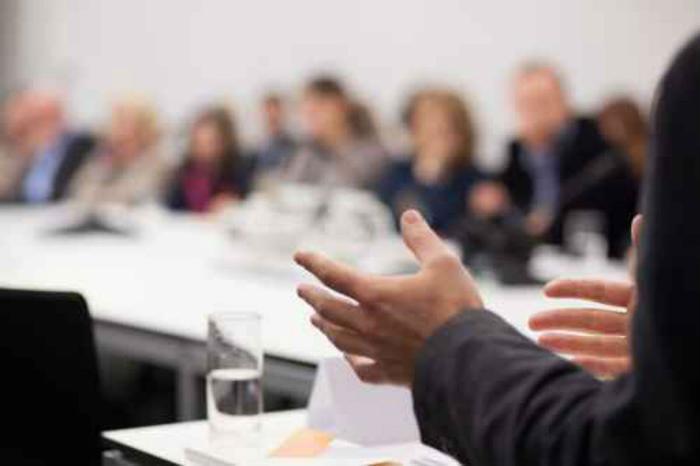 Have you ever sat back and wondered what it would be like to run the company that you work for? You certainly aren't alone if you have, but only so many people can rise up to meet that professional goal. But why not you? You might have all of the ambition in the world, but is it enough?
Chief Executive Officers (CEOs) certainly have to work hard to get to where they are, but what allows them to climb so high on the corporate ladder? It was this question, amongst others, that prompted researchers at JobApplicationCenter.com to look into the pasts of CEOs to determine some of the common factors that allowed them to achieve so much success.
Career beginnings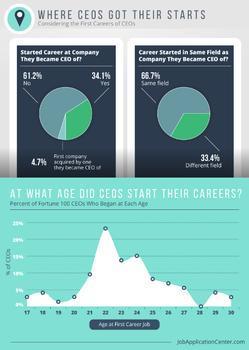 According to the researchers, CEOs tend to start their careers in their early-to-mid-twenties. Nearly a quarter of all CEOs began careers at the age of 22, which, perhaps not coincidentally, is the time when most young adults graduate from a four-year college.
There were not too many CEOs who began their careers after the age of 28 or in their teenage years, but this should not discourage workers who fall into these categories. CEOs from some of the most recognizable companies were able to start their careers well before their college years.
For example, Rodney McMullen began as a stock clerk at the age of 17 for The Kroger Company before rising to become CEO of that same company. Similarly, Mary T. Barra became CEO of General Motors after beginning as a co-op student for the Pontiac Motor Division at the age of 18.
Working for a variety of companies in different fields is also not unheard of for current CEOs. Researchers found that roughly 60% of CEOs started at a different company than the one that they are currently working for. Nearly 30% worked in a completely different field before settling into the role they have now.
Producing CEOs
Another interesting finding that the researchers uncovered was that certain companies had a tendency to produce employees who would go on to become CEOs. Arthur Andersen, a large accounting firm, had the highest number of employees that eventually went on to become CEOs. They were followed by companies such as Procter & Gamble, IBM, Goldman Sachs, General Electric, and Dow Chemical.
CEOs who came from these and other big-name companies were often able to use their previous positions to good advantage. Using contacts that they acquired over years of working for their previous companies gave them the opening they needed to break into the industry. For example, Dave Lesar went on to become CEO of Halliburton because the company was a client of his at Arthur Andersen.
States with the most CEOs
You can usually find a CEO at his or her company's headquarters, which researchers have found to be fairly predictable. Nearly 44% of all Fortune 500 company headquarters are found in one of five states –California, Texas, New York, Illinois, and Minnesota.
These states are picked most often because they all have assets that cater to specific industries. California tops the list due to its large focus on technology and entertainment; Texas is a major location for the energy industry, where companies dealing in mining, equipment, pipelines, and transport can thrive; New York is a center for financial firms due to its connection to Wall Street.
Apart from these five cities, CEOs tend to live in the Northeast and Southeast of the country. Companies usually thrive in areas that have a major socioeconomic presence; that is why some states – such as Montana, Wyoming, Alaska, Vermont, New Hampshire, and Maine – have no Fortune 500 companies.
General similarities
So while CEOs can come from different backgrounds, the researchers conclude that there are some similarities that cannot be ignored.
"While no tried-and-true formula exists, some experts suggest a solid education, varied career experience, (for instance, a background in consulting), and specific strengths including a high level of ambition and excellent communication skills are the building blocks to becoming a CEO," they said.
The researchers hope that their work will help people achieve their professional goals by allowing them to see what successful businesspeople have done before them. Additional information can be found by reading their full study here. 
---