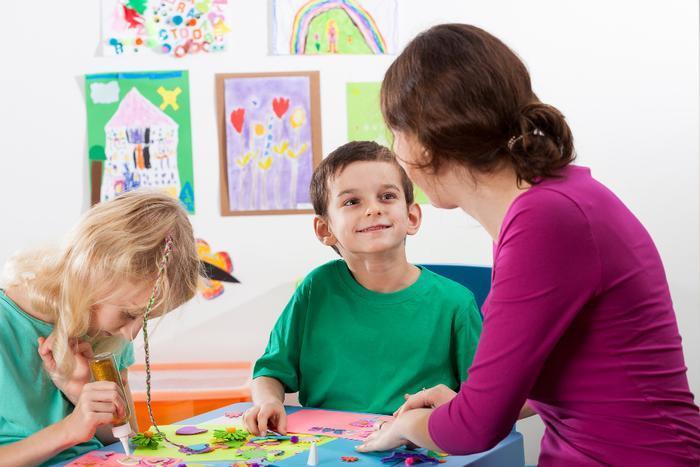 Probably one of the most important relationships you will have as a parent is with your child's teacher. But what happens if you and that teacher don't come to the same conclusion about what is best for your child? What happens when you don't like your kids teacher? It can be hell for you and the teacher.
With the school year kicking off, I went right to the source and asked some teachers how they feel you should handle this delicate situation. What I found most interesting is that the teachers I spoke with didn't want their cover blown. Nobody was willing to be "outed" for this story but they gave great advice.
"If the parent feels that the teacher is disrespecting the child, the parent should ask to have a conversation with the teacher. We know there are two sides to the story," a Chicago middle-school teacher said. "If necessary, the parent can sit in on a class to observe the classroom climate. In addition, the parent can always request a conference with the teacher, administrator and the child."
A parent could be unhappy with the teacher because the child is not making adequate academic progress. In this case, it's important that the parent maintain close contact with the teacher to find out what type of intervention is in place and if the child is responding to the intervention.
"If the child continues to fall behind, it's imperative that the parent speak with the administrator. Unfortunately, the teacher's daily instruction may not be up to par, and that is an administrative decision," the Chicago teacher said.
What to do
A sixth-grade teacher in the Wichita pubic schools echoed these sentiments and said she went through a grueling year dealing with an angry parent last year. She offered this advice:
1) Do not send inflammatory emails to the teacher.
2) Do talk directly with the teacher about your concerns during a set appointment.
3) Do not tell everyone you know about the issue -- it always gets back to the teacher.
4) Share concerns with an administrator if you are not satisfied after talking to the teacher.
5) Realize how you are stressing the very person who is with your child many hours a day -- is that what you really want?
6) If this is your fourth school and you are still having issues, it is probably not the teacher.
Say it to my face
A Los Angeles teacher we'll call Dr. G agrees that it's important to speak directly to the teacher. 
"I would hope that parents realize that we have a life outside of the job, too. Writing inflammatory emails cc'ed to the world rather than contacting the teacher first creates tension," she said. "Being blamed for a student's disability is not realistic."
This teacher had a parent who actually was stalking her in order to try and deal with the classroom situation. Even if your intention is to be friendly it's probably not a good way to make the teacher respect you. 
In this world we have to get along with all types and sometimes those types are teachers. It actually is a good lesson for a child when they are stuck with a teacher that might not be their favorite. There can be many valuable lessons in that relationship aside from the reading, writing and arithmetic.
We only get to pick our friends. The rest -- like relatives and teachers -- are luck. A hard lesson but a valuable one.