---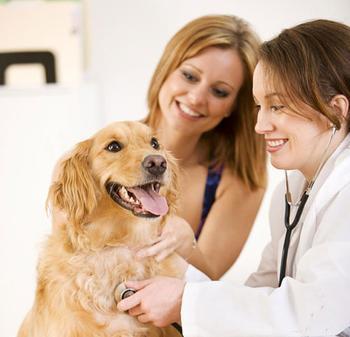 Many people say their pet is almost like a member of the family, but when it comes time to make out their will, few provide for the care of their pet after they're gone.
A study commissioned by the American Society for the Prevention of Cruelty to Animals (ASPCA) polled 1,000 pet owners nationwide and found only 17 percent had taken any legal action to provide for the care for their dog, cat or other pet.
Not legally binding
The survey found that, of people who have made some arrangements for their pets, the most common form is unofficial and outside a legal arrangement. They usually ask a close friend or family member to take responsibility in the event of their death. ASPCA says that may not be adequate.
"Millions of companion animals are surrendered to shelters each year, some because their owners did not establish continuing care for their animals in the event that they were unable to do so," said Kim Bressant-Kibwe, trusts and estates counsel for the ASPCA. "This study offers evidence of the problem that we suspected – pet parents need to begin to plan for their pets' long-term well-being."
How exactly do you accomplish that? A few years ago your attorney might have given you a funny look when you broached the subject of putting your pet in your will. Today, however, they are usually the ones who bring it up.
You can't leave your dog money
Despite stories of rich people dying and leaving a fortune to their poodle, it doesn't work that way. You can't leave money directly to your pet.
In Arrington v. Arrington, a Texas court ruled in 1981 that, "A dog, for all its admirable and unique qualities, is not a human being and is not treated in the law as such."
The law considers pets "property," and one type of property cannot receive other property -- money -- in a will. That means you have to find another solution, and it turns out there are several.
Other solutions
ASPCA said it has collaborated with LegalZoom, the online legal form site, to created a Pet Protection Agreement that can be filed with a last will and testament. It allows pet owners to establish continuing care for all of their animals when they are not able to care for them.
Created by animal law attorney Rachel Hirschfeld, the Pet Protection Agreement allows pet owners to appoint a guardian for their pets, as well as set aside funds to ensure that their pets receive the same standard of care to which they're accustomed.
You can also set up a pet trust, allowing you to legally establish for your pet's care if you die or are incapacitated. It allows you to determine where the pets will go, what food they will eat and even which veterinarian they will see.
Put unofficial agreements in your will
If you have an informal agreement with a friend or family member to care for your pet if you die, Hirschfeld and other pet experts say it is important to make sure it's covered legally. The easiest way to do it is inserting a clause in your will.
The clause will state that you wish your pet to go to a certain person and that an amount of money from your estate will go to this person to pay for the care.
The legal website Nolo.com provides this sample clause for providing for your pet in you will:
"If my dog, Taffy, is alive at my death, I leave her and $3,000 to be used for her care to Brian Smith. If Brian is unable to care for Taffy, I leave her and the $3,000 to be used for her care to Susan McDermott."
Nolo.com points out that the money and dog will go to Brian but there's no guarantee Brian will use it to care for Taffy. Legal experts at the site suggest leaving your pet to someone you trust.
Big mistake
Whatever you do, don't try to leave money directly to your pet. No attorney would allow you to make this mistake but it could be an issue with do-it-yourself wills.
Should you try to leave money directly to a dog or cat, the court will probably void that part of the will and award the money to another beneficiary. Your pet would be on their own.
Legal Zoom's Pet Protection Agreement costs between $39 and $79 and, like a last will and testament, is a legally-binding document. It covers all of your current and future pets, gives you the ability to leave whatever amount of money you choose to care for your pets, and name pet guardians and a shelter of last resort.
---