---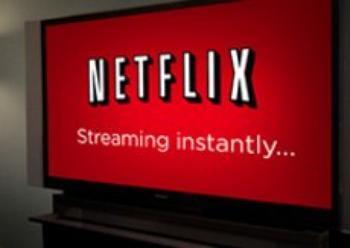 Remember not too long ago, when Netflix seemed to stand alone in the area of home entertainment and movie streaming?
When Netflix first came into prominence a few years ago, by creating what seemed to be the perfect idea of allowing customers to receive movies through the mail or by streaming, it didn't seem like anyone could compete with the compay.
But those days have passed, and today Netflix isn't the stand-alone Goliath it was just a couple of years ago. For example, Verizon and Redbox teamed up not too long ago to offer video streaming and DVDs for a lower monthly price than Netflix.
And the fact that Verizon and Redbox have secured the proper deals with Hollywood film studios to get content that Netflix won't be able to access, there's a good chance that many consumers will flock to Redbox's Instant by Verizon, because the company is offering newer and better movies.
It seems that more and more companies are coming together that could lead customers away from Netflix, as many consumers feel the California-based company just doesn't offer the kind of movies for streaming that it used to, as newer released films are usually on DVD only, which tends to frustrate many consumers.
And with deals being made between home entertainment companies and Hollywood film studios, it seems that Netflix is getting fewer newly-released movies, which is why many people signed up with the company in the first place.
Fewer movies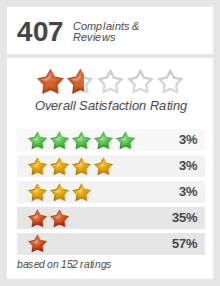 HBO is another company that just made this kind of deal, as the cable channel just finalized an agreement with Universal, and its movie division Universal Films to show exclusive content that Netflix won't be able to access.
The deal will also allow HBO to carry Universal's art house film division Focus Features, which consumers can access on TV or on their mobile devices.
The exclusive deal also means that Netflix will have even fewer movies for DVD and streaming, as Universal makes a significant amount of movies each year that Netflix won't be able to touch. This may cause even more customers to jump off the Netflix ship, as many have complained the company just doesn't offer the type of movie variety that it used to.
"In the last few years, Netflix has really gone downhill from being an industry leader and innovator to a joke of marketing incompetence," wrote Greg of Texas in a ConsumerAffairs posting. "I've been a member since 2002 and have been very satisfied for most of that time, even choosing to remain patient and loyal during the whole 'Qwikster' debacle."
"But in recent months, three changes I've noticed are really making it hard for me to remain a customer: (1) Fewer and fewer streaming options, despite gearing the website to make it more difficult to add DVDs; (2) more 'long wait' delays for many DVDs, and (3) longer turnaround times to receive DVDs by mail," wrote Greg.
In his comment, Greg agreed with another reader named Barry, who shared a similar view about Netflix.
"I've subscribed to Netflix for more than a decade and for a number of years, I was very happy with the service, even giving it as a gift to others," wrote Barry in his ConsumerAffairs posting.

"Thanks to what's been going on for the past 6 months or more, my enthusiasm has completely vanished and turned to anger. I can no longer get the new releases at the top of my list—for many, many months."

"I certainly hope others enter this market and become what Netflix used to be. I've already cut way back on what the number of discs I have at one time because they refuse to provide what I want, and I expect I may cut off the service altogether very soon. From a great company, it has turned to one of the worst."
Ten years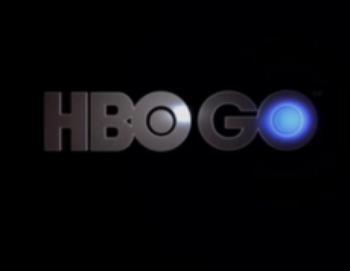 The HBO deal is rumored to be for ten years, which means it will be at least a full decade before Netflix can get its hands on Universal's films and other content.
And if you consider the movies that Netflix won't be able to show based on the exclusive deal that Redbox and Verizon signed with Hollywood studios in 2012, it seems that Netflix will only have a very limited movie pool to draw from and offer its customers.
Vice chairman and COO of Universal and Focus Features films Rick Finkelstein said his company is extremely eager to provide HBO with exclusive content that will already add to the company's huge library of movies.
"With HBO's far-reaching network of premium services, ranging from the traditional in-home experience to its mobile applications, we are pleased to continue this relationship and bring Universal and Focus Features' films to HBO subscribers for many years to come," said Finkelstein.
"With our upcoming slate of films, HBO will continue to offer outstanding film content to their already vast library of movies, specials and award-winning original programming."
---