---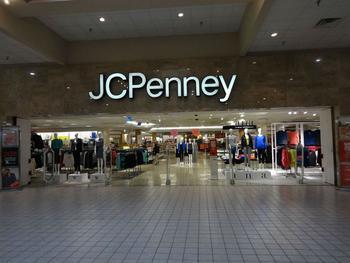 Late last week, the New York Post speculated that JC Penney had suffered a sudden reversal of fortune.
This followed the retailer's surprisingly positive earnings results back in February, when it appeared the once gasping company had risen from the dead.
Just three months ago it reported same store sales grew 4.1 % for the fourth quarter and 4.5 % for the full year. Company management chalked it up to a combination of strong sales growth, better profit margins, and disciplined expense reduction.
"We are very pleased with our performance for the fourth quarter and full year," J.C. Penney CEO Marvin Ellison said in a press release announcing the earnings. "Our focus on private brands, omnichannel and revenue per customer is clearly resonating as we continue to win market share in a competitive environment."
Drastic personnel cuts
But the Post, citing internal memos it said it got access to, reported last week that Penneys has resorted to drastic personnel cuts in order to keep its head above water. The Post report said the retailer eliminated jobs and froze overtime after "unexpected light sales" in mid April.
One employee told the Post that the cuts came out of the blue, and while people understood the need to tighten up in January and February, no one expected it in April.
Penneys appeared to be on the rebound after a 2012 makeover that proved to be a disaster. Four years ago the retailer remade itself to appeal to younger consumers, and its older customers left it in droves. It finally rectified the situation by installing its former CEO and going back to its old way of doing things.
Negative comments
But perhaps the company did not go all the way back. While it is impossible to draw firm conclusions based on just five reader comments, the consumers who commented on our story back in February, might have served as an early warning for Penneys.
A reader named Delores, who identified herself as an older, long-time customer, complained that most of the merchandise was targeted to young women.
"Use (sic) to love JC Penney, but now the brands are terrible, prices higher than Bealls," Delores wrote. "Very frustrating!"
Then again, Penneys might just be suffering the same headwinds buffeting nearly every retailer – more consumers doing more of their shopping online, and at Amazon in particular.
Costco, Cato, and Victoria's Secret all reported disappointing April sales. These retailers might have just been in a stronger financial position to absorb their effects.
Wall Street punished JC Penney stock in the wake of the New York Post article, driving it lower, but not everyone on the street is writing off the beleaguered retailer. Barron's is not only predicting the retailer will survive, but that the stock could double over the next three years.
Thanks
Keep an eye on your inbox, the lastest consumer news is on it's way!
Unsubscribe easily whenever you want
---