---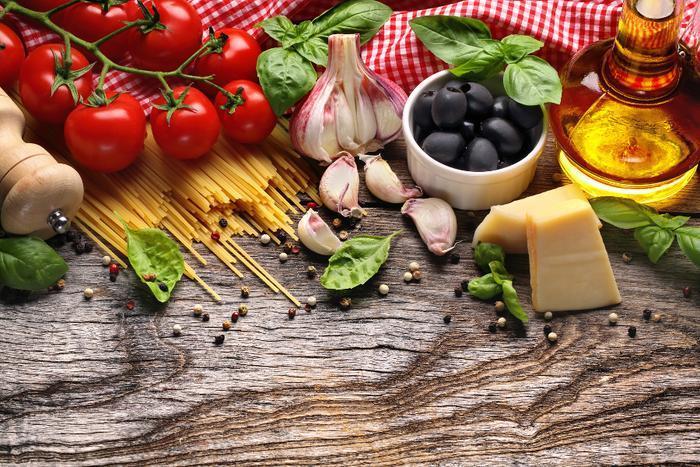 Heart disease is a major killer and that fact, over the years, seems to have gotten through to a lot of people. There is a new emphasis on diet and exercise to improve overall health and, in particular, reduce the risk of heart disease.
A survey by the Cleveland Clinic shows 52% of Americans have embraced healthy eating in the last 12 months to improve their heart health. But unfortunately, the survey also suggests many of us aren't sure what to eat to accomplish that goal.
The survey found that most Americans are using low-fat diets to improve their cardiovascular health. Instead, say doctors at Cleveland Clinic, they should be following the Mediterranean diet, which research has shown to be the best diet for the heart.
Whole grains and lean protein
The Mediterranean diet incorporates many of the basics of healthy eating, flavored with olive oil and perhaps even a glass of red wine. The Mediterranean diet is also includes generous helpings of vegetables, fruit, whole grains and lean protein.
The Mayo Clinic also recommends the Mediterranean diet, citing research showing it reduces the risk of heart disease. In fact, an analysis of more than 1.5 million healthy adults demonstrated that following a Mediterranean diet was associated with a reduced risk of death from heart disease and cancer, as well as a reduced incidence of Parkinson's and Alzheimer's diseases.
Most Americans have yet to make this connection, even though nearly half report having heart disease or family members affected by it. However, they appear open to change as 68% have said they are likely to change their diets to promote better health.
"It's encouraging that Americans are aware of their history of heart disease and want to take steps to prevent and manage their risk factors," said Dr. Steve Nissen, chairman of Cardiovascular Medicine at Cleveland Clinic. "However, there is still a tremendous need for education around understanding what the right diet choices are to improve cardiovascular health."
Too much sodium
The survey also found that Americans tend to underestimate the harmful effects of too much sodium. Of those in the survey, 43% were unaware that many breakfast cereals contain high amounts of sodium.
One-third also rated canned vegetables as a food promoting heart health, unaware that most of these products are very high in sodium. The American Heart Association recommends that you consume less than 1,500 milligrams of sodium per day, which is the level with the greatest effect on blood pressure.
People who engage in vigorous physical activity, such as athletes or manual laborers, require more than that.
"Heart disease is the No. 1 killer of both men and women in this country, so heart health is something that should be taken very seriously," Nissen said. "Becoming more aware of the dietary factors that contribute to heart disease can save lives."
In the meantime, here is a Mediterranean diet meal plan to get started on a more heart healthy regimen.
---